Hi!
This is the 5 day Yoga Challenge for Working from Home. My name is Kim and I wanted to tell you a little bit about the challenge before we really start.
If you work a lot behind a screen , you can suffer from physical complaints.
For example around your neck or your shoulders. And that is of course also possible if
you are working in the office, but at your home workplace you often have
poorer facilities. For example, you are condemned to your
kitchen table or even the couch. It's not all that good for your posture and that's why this challenge.
To loosen up the whole area, actually
from here to there, to try to prevent some complaints
and at least make sure that they don't get worse. And why work from home anyway? Well, simply… you can do this in the office too, no problem, but most people feel a
little embarrassed when they suddenly start stretching and stretching in the office.
I do anyway. Don't you feel comfortable doing that at the office as well? Perhaps your colleagues would like to participate. Cozy. And otherwise you can just do this at
home, which no one looks at without shame, nice and loose.
Okay, so we have a total of five days and each day is about a different body area actually. So sometimes it's about your neck and other times it's more about your hands and wrists. A lesson
lasts about 15 to 25 minutes and it is best if you
really see it as a challenge the first time and do one video every day. At the
end of the challenge you can then do whatever you want.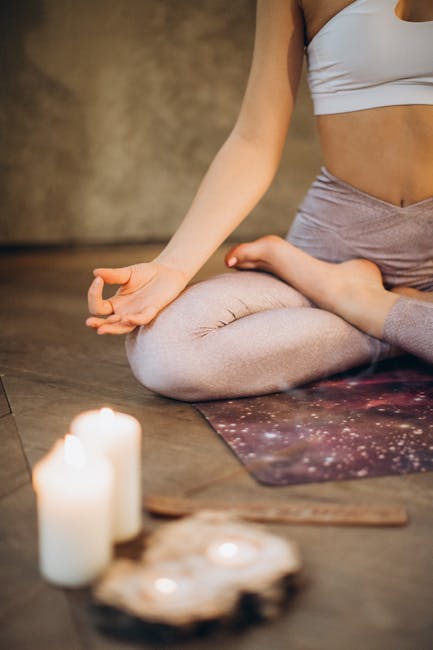 So then
you just pick out the best exercises for you, and you can just do them during your working day. Because the
big advantage of this yoga is that everything can be done from behind your table or desk on your
chair. That's handy, because then you can just do it in between. Then it only needs to take a few minutes and in addition, you can also just keep your clothes on that you normally wear. You don't have to buy a fancy yoga outfit. Unless you want to of course. Oh yeah, don't forget to think about yourself too. So if something
doesn't feel right, for example if a stretch is too intense for you,
just come out. or make it a little less intense. So
for example we go with our ear to our shoulder and if you think this is really too much
stretch here Then go back a little bit and
just find the point where it feels nice for you .
You are not supposed to
hurt yourself, so listen to yourself.
Well, I think it was and we can start. Then I'll see you in the first video..