(Sacramento CDE): Tuesday at Two School Nutrition
Town Hall number three. This is California Department of Education
Nutrition Services Division, June 16, 2020. So welcome and thank you for everyone for
attending today's town hall. I am Lisa Melhouse, Associate Director of the Nutrition Services at the California Department of Education. We are happy to facilitate this third webinar
in our series of school nutrition town halls and we do plan to continue doing these offerings
through August of this year. So, in planning for these webinars we want
to make sure that you kind of understand that we really try to mix up our panelists so that
we're getting a variety of school districts that are from small, medium, or large. And then also thinking about the geography of our state, making sure we have urban schools and rural schools. So hopefully, they'll be able to bring some
experiences to you and be specific to your needs. So again, all of these webinars are being
recorded so if you miss one, we are posting them on our Nutrition 'What's New' web page
that's on the California Department of Education.
And Julie is going to be sending out the link
to you so you can bookmark this page, and we'll be putting more announcements there. We also have the May 19th webinar that is
posted and we're really hoping that we're going to get the June 9th webinar posted this week. And then also, we've been sending out listserv
information so that you will have that link available for you. But again, we'll have that posted on the Nutrition
'What's New' web page.
So a couple of logistics, all of the participants
are muted. But you can still enter in your comments in
the question and answer feature. And we do appreciate those as they help shape
our future webinars, and in addition, if you have some questions for our speakers, feel
free to enter them in. And if we have time at the end, we will try
to answer them. So, we heard some feedback from our last webinar.
And I just wanted to share with you. Because the participants were so thankful
that our panelists or Hunger Heroes were really honest and vulnerable in sharing what's going
on in their districts, because then they felt, "I'm not an island. I'm not alone." And really, it's like we're all here in this together. Okay. So as we move forward, I want to share some
state updates that we have since the last webinar. So, USDA did release a nationwide waiver on
area eligibility. So in California, we did have a state waiver in place.
But when USDA released their nationwide waiver,
there is a sentence in there that we're trying to find clarification on because it indicated
that the extension of the area eligibility was only for those sites that were currently
approved under the state waiver. So, we're getting clarification and we'll
get information out as soon as we hear. USDA also extended waivers for onsite monitoring
and that was both for program operators and for state agency and that was extended through
August 31st of 2020. And, I also want to mention that as we're
revising our administrative review procedures that we're really looking at bringing as much
of the review off site and limiting the amount of time that we will be onsite. Over this past week, we sent out information
to our Fresh Fruit and Vegetable grantees. We heard back from USDA and they approved
our state waiver to allow the grantees to offer the fresh fruit and vegetable snack at alternate sites that may be other than an elementary site.
And so, I know if you have any questions concerning
that you contact the Fresh Fruit and Vegetable Team and they'll be more than happy to work with you. That extension is only till June 30th of 2020
and that's because that's the end of the grantee year. And as I mentioned last time, the USDA extended
the meal pattern flexibility waiver and that's extended to July 31st of 2020. And so, we recognize that there has been a
lot of new guidance that's come out from USDA, and it really is a challenge to keep it all
straight and we're working on it. And so I know it's a challenge for you guys
also. So I just want to encourage folks, if you have a question, to really reach out to your county program specialist.
That's what we're here, to help guide you through
some of these waivers that we have and what works best for your facility.
So please reach out to them. I wanted to give a little bit of a highlight
to the Pandemic EBT and we've been very fortunate to have that offering in California. It is administered through the Department
of Social Services and in coordination with the Department of Education. And this is providing additional food benefits
for those eligible school children that are classified as free or reduced price.
So as of June 12, DSS has issued over 2.9
million eligible children to receive benefits. And I think this is absolutely amazing. And some of that is your efforts, because
there's a two-step process. The first process was getting folks that were
directly certified under SNAP benefits. Then the second phase was really looking at
those free and reduced price children that were eligible through an application base. And so partly I want to just encourage everyone
to look at how you've communicated that information to your students in your district.
Because there may be some gaps and they may
not know that they're eligible. So, Julie is going to send out a web link
to the Department of Social Services P-EBT website and on that website, they have a Communications
Toolkit that already has flyers made up that you can send out to the list of your roster
of kids that are free and reduced price.
Again, to make sure that they are aware, and
that they can sign up for this benefit. The last day to sign up at this point is
June 30th of 2020. Okay, so I wanted to clarify. And this was a
question that came in last week and kind of just to well, what do we do now, if our school is opening in late July. You know, how do we claim, what do we do.
so if your school is opening, you will be serving under the National School Lunch/School Breakfast
Program and you'll be claiming by eligibility. The waivers that are in place for noncongregate,
meal time flexibilities, meal pattern, those are still in effect, and you can still utilize
them through August 31st. So, if you open school you will be under the
National School Lunch Program/School Breakfast. Right now, if you're in your summer season
and your school is closed, then you'll be operating under either Seamless Summer or
Summer Food Service Program.
So hopefully that provides a little bit of clarification. So without further ado, you want to hear from
our panelists and not necessarily me. So again, while there's no one playbook or
one plan that works for all of California. Our goal for these sessions is really to be
able to provide a variety of folks that will share the information on what's going on at
their site so that you can glean some, you know, thought, hey, that'll work at my site. So with that, our panelists are Hunger Heroes
for today is Cody Williams and he's the Director of Food Nutrition Service at Novato Unified School District.
We have Tawny Cowell, Director of Nutrition
Services at Redding School District, Gail Gousha, Director of Nutrition Services at
Escondido Union School District, and Eric Span, Director of Nutrition Services, Sweetwater
Union High School District. So, our first Hunger Hero Cody Williams from
Novato, and he has an enrollment of around 7,900 students and Cody represents the Bay
Area of California. And is an active member of the Culinary Institute
of America's Healthy Kids Collaborative, which is a nationwide initiative to advance culinary
driven, healthy, flavorful foods for kids.
So, Cody, as your district plans for reopening
your school, what models or scenarios are they considering and what processes and procedures
are you considering in your operation? And also, can you share your strategy for
serving quality meals? Cody? (Cody Williams): Thank you for having me on today. I'm going to unpack those three questions
as I go through some talking points, but do I think we're so focused on the plan, moving
forward, I just want to hit pause for a second and look back at what we were able to do and
accomplished during the onset of the Covid crisis. Because I think it'll help draw a picture
of what we need to do, what we can accomplish in the months coming ahead. So, thank you for the opportunity for these
webinars. I find them very informative. And, thanks to Lisa and Julie for the opportunity
to share today. Also thank you to the CDE and USDA for providing
those waivers to us on the onset when we needed them the most, because it enabled us to put
a plan together within our district, and promote to our communities so that not one day went
missed without services to students.
And that was, that was a really big, important
part of putting a plan together for the success of what we've been able to accomplish thus far. In addition, I can't stress enough the collaborative
effort that we've been able to receive from our super Co-op Program to provide unlimited
amount of food resources to us during this feeding time, which also includes the DOD
Program, which literally provided pallets upon pallets of fresh fruits and vegetables
to be available within our communities at no cost to us so, we also maintain our partnerships
with our local milk distributors and dairy farmers, and we also created relationships
with local bakeries as things were closing and people were not working. We put menus in place overnight to utilize
resources of fresh breads from local bakeries, so that we can keep the community partnerships
going and providing that access to fresh fruits for students, which is so important.
So, another thing that helped us be successful
during the onset was we had our district create and meet with our unions to create an MOU
which define which services were essential. And that was a roadmap, which helped us to
work with our staff in providing our services to the community that will set up a framework
for us to follow. And having that in place from the beginning
set us up to be successful and enabled us to tailor our processes along the way to continue
to customize it to fit the needs of the community. So, three things that I always maintain and
work hard to not to sacrifice.
You could call them core values. It's putting students and staff needs first,
always providing quality meals, no matter what, which also helps to drive and maintain
our participation, and then making sure that we're always creating friendly, customer service
oriented environments that are engaging. So I do feel, we were able to maintain these
during the onset of the Covid crisis, and we need to make sure that these are always
at the forefront of our planning moving forward so that keeps them in focus. So some of the dishes that we were able to
serve every day, over the past few months, which we will continue to keep within our
repertoire. And also introduce new dishes when the regular
20-21 school year resumes or starts in partnership with these co-ops and USDA entitlement funds,
which helps us to maintain high quality access and help keeps our food costs down. So dishes that we serve during Covid were carnitas.
So freshly pulled pork in trays, with beans,
cheese, and a tortilla, with fresh fruits on the sides, and milk. Similar to that, teriyaki chicken. We take the teriyaki and we cook it in-house. We're making rice. We're basically putting it into a bowl with
the lid, fruit and milk on the side. Each of our dishes we've bundled with breakfast
at the same time. Additional dishes are pasta with fresh raw
ground beef, chicken fajitas, raw ground beef taco plates with shredded lettuce and pico de gallo, also with tortillas. Each day, even though we may not have access
to salad bars when we return, I always want to make sure that everything that we offered
before will continue to be offered in the fall.
So dishes like chef salads we made sure we
serve at least twice a day, if not, sorry, twice a week, if not more. Hamburgers, tenders, deli sandwiches, local
breads, I was buying focaccia sheets and making pizzas on their focaccia bread. In addition to other items, we always make
sure we have at least eight fruits, including apples, oranges, bananas, grapes, stone fruits
(which are great right now), strawberries, berries, melons, and kiwi. All available to us through the DOD at no
cost, including kiwi. And then also, six to eight different types
of vegetables and a lot of which are available to us that are cut and bagged up, ready to
go, which will help us on labor costs later. And then also working with our local dairies
with our milk. So our staff really rose to the occasion and
they continue to. And we need to make sure we continue to support
them so that we can continue to provide high quality access for students in our community. So, having those waivers from day one really
helped set us up for success. I probably worry too much about our budget
than I need to, but I do so for the integrity of our programs and our progress,
and for the staff.
So with the uncertainty, as I'm sure may be
talking points, I just want to touch on in the State of California.
The budget scenarios aren't looking great. So I want to make sure that we're being proactive
as a FANS department to continue to provide to our students in the community through access. That's going to look different for a lot of
us and we want to make sure we maintain our staffing levels that are needed when the regular
school year returns. Because that day will come. So we want to make sure that we keep staff
working and maintain our core values and access. So our plan is to continue to serve quality
meals cooked and prepared in-house, simply packaged for transport by the student. We want to stay ahead of our planning. We may have some staff that choose to be furloughed
when we do return and that's okay because all students may not be on campus. We want to make sure we're engaging with those
staff members before plans are made without their input or being part of. So we want to be really proactive to make sure everybody stays working and
all this access stays open.
Until the threat of Covid is over and the
regular sphere resumes, so most likely, as, as stated earlier, you know, obviously it would be great for universal meal service to cover these scenarios. So everybody eats for free but it's unlikely. So I'm going to focus on the things that are
within our controls in planning which includes pushing the applications for our families
to receive benefits for when the regular school year and while they're participating in food
service programs on campus. So we want to make sure that we're focusing
on our bids and our pricing and promoting our quality food service and promoting our
internal controls within the food service department, which includes things like upping
our own PPE inventory supplies so that we don't need to go out and look for them or
ask for them when they're needed.
We'll most likely have a program in place
that is available to students who would like to receive food on campus to be picked up
in the cafeteria, with most likely no salad bars. But I think it's helpful for our district
to use our POS systems and make sure our control and consistent meal counting procedures are
in place and not to put our services on anybody else's plate that may be managing a lot more
than we will be on campus. So we're hopeful that feeding sites will maintain
in the scenario for the few months as the regular school year resumes for those students. If we go into the cohort model that are on
campus that do need access, we want to really be hopeful and mindful that that CDE and USDA
will continue to service and provide guidance, so that we can continue to service those students and families that do want to continue to receive meals, not on campus. And so those staff that aren't needed at those
sites if we're in the cohort model can help us at other designated feeding sites, hopefully,
so that we can continue to extend these waivers better as needed while these cohort and partial
site based learning resumes it's normal function.
And then our system wants to be customized
to fit the sites in the environments of the eating and provider services to support the
programs on campus. (CDE Sacramento): All right, thank you so
much, Cody, for sharing all that information. It sounds like you guys have been extremely busy. Really with again the focus on really working
on quality meals and encouraging the consumption of fresh fruits and vegetables during this
time, so thank you for that information. Our next Hunger Hero is Tawny Cowell, and
she's from Redding Elementary School District and they have an enrollment about 3,300 students. So Tawny represents our Northern California,
and our small rural school. So interesting tidbit about Tawny, she started
her career in School Nutrition as a Child Nutrition Assistant working here at the California
Department of Education before her role working as a food service director and you have, I
think another hat.
Maybe you can explain all that you cover in
your position there. So Tawny, similar questions as you plan for
reopening schools, what models or scenarios is your district considering and what processes
and procedures are you considering for your operation? And then if you can also share some strategies
that you use for engaging community partners. (Tawny Cowell): Thank you, Lisa and as Lisa
said, I'm from Northern California. I actually have a little bit of a unique situation
in that I am not only Director of Nutrition, but I'm also Director of Facilities and we're
part of a new millennium partnership which actually covers three different districts.
So I have 11 meal service sites and we service just over 3,000 children and on a pretty much a daily basis. We have a free and reduced rate anywhere from
as low as 30% up to 85% and a school as small as 40 kids up to 900 kids. So we're very diverse, everybody kind of has
their own unique needs which is both exciting and challenging because you get to kind of
cover every scope that there is. So in our area we've had a very interesting
past three years to where emergency feeding is a new normal for us. In 2018, we had our Carr Fire. In 2019, we had snowmageddon where we were
shut down for over a week, and then we had PG&E power shutoffs. So that's been our new normal.
So emergency feeds are not uncommon for us. And then now coming into 2020 with Covid-19, we've just topped the cake and are constantly learning new things, but through each of those experiences, I'd say community engagement has been so key for us. We've met so many people that are willing
to help in outreach. We have business partners that we're working
with to not only provide food to our families, but we also help support local jobs.
We've worked for city officials and camps
to keep their kids fed during these times. So it's been very beneficial from that and
our community is small enough to where everybody pitches in and gets together. And then our district in general is so supportive
of community outreach. We're constantly going out and talking to
people, to staff, to families, our parents, our teachers, our leadership team.
We're just pretty tight knit. And then we also are pretty tight knit from
a director level between the districts in our area. I think I know most of the other directors
in the area. And it's such a wonderful resource to say,
"Hey, what are you doing?" I actually learned something this morning
from another director.
That was like, "I think I might do that." So it's really nice to just be such a great
community and reach out and say, "Can you help me? What can you provide?" and the brainstorming
that happens is so beneficial. We do it through either weekly phone calls,
we do it through zoom meetings, we do it through Google surveys, and so we're pretty fortunate
in that aspect that not only do we reach out, but we have really great feedback and involvement
and it's really shaped how we provide meals to our families, both during our Covid-19
drives in meal service, but also in how we're going into plan for this next school year. So our parents have really reached out and
spoke to us about what they'd like to see. Our staff have heard what our parents are
wanting. So it's been very valuable for our leadership
team, to try to make the best educated decisions within what we're going through which is such
an unprecedented time, and I know for us as we've been planning through this, you know,
you kind of are just in awe of the things that are happening and how fast things change.
You kind of go through this level of denial
of is it really happening. And then you start accepting, then you start
planning, and then you go into implementation. So we are still in the planning stages and
I know while everything changes on a daily basis, I'm so grateful to be part of not only
the daily conversation within our district, but I also get to work with our County Office
of Ed and putting out directions for our entire county and Public Health to find out what
they're thinking on the front end and not just be a receiver of that information, but
also try to implement how we think that would look and what's going to work best for our
community.
We have three main models within our county
that we've been looking at as far as what return to school will look like. The first one is possibly to come back as
normal as possible. The second one being a hybrid of distance
learning and in-classroom instruction. And then the third having all distance learning
and packet pickups. And what we're trying to do as a county is
prepare for each one. In our area, we have a very low case count
so it really hasn't quite hit us like some of the more populated areas.
And I think that will work to our advantage
as we start to come into this next school year. So each scenario has its own challenges and
we're working through them on a daily basis. So many of the things that we're considering
are just like the rest of California, social distancing, increased personal hygiene, what
meals look like as far as congregate feeding versus noncongregate feeding, breakfast in
the classroom versus non. And we're looking to be as close to normal
as possible. Which to us that means we're going to work
on keeping kids in cohorts as best as we can, reducing some of our capacity within the cafeterias,
and possibly grouping our tables so that they're spaced appropriately apart. And we may be adding a lunchtime. If it's required. But our lunch times are pretty well separated
in general by grade so we're fortunate in that aspect.
So we're also looking at kids sitting at every
other table, making sure they stay grouped by class so that way the same kids that are
in a classroom for six hours a day together are also the same kids eating together and
then the same kids on the playground. So we're really working on strategizing, not
just from my kitchen standpoint, but a classroom standpoint, a recess and noon duty standpoint
to try to keep everybody together throughout the day. We're going to be looking at cleaning and
sanitizing tables between each cohort. So that means spacing more kids out but allowing
for dwell times between each group of kids. We'll be adding hand sanitizing stations before
kids come up to the point of sale, in every classroom, at the front offices. We'll be pre-plating or building meals to request. It depends on the school size and what we're
looking at. We are hoping to still have a little bit of
offer versus serve so that way we can keep our meal or food waste down, but we will be
eliminating a salad bar.
We're going to look at adding plexiglass to
not only our meal service window, but also where our point of sale system is, so we're
also looking into the viability of switching over to Community Eligibility or Provision 2. Currently, I've got five sites on Community
Eligibility but we'll be checking to see how our numbers pan out through, just as far as
the waivers are concerned. So the other thing that's kind of unique to
our district is we're looking at vending machines. I'm fortunate enough to be a recipient of
a Breakfast After the Bell Grant and I think it's going to be wonderful in the sense that
we'll be bringing vending machines in to provide a contactless meal availability.
So we'll put hand sanitizer right next to
it and they'll be able to pick their meal up and there'll be no interaction with people. We do have one that's already functioning
at one of our charter schools, but we're looking to bring in two more at our largest sites. So we're also making sure that all of our
cleaning products are listed on the EPA N List, which is the one that's approved for
Covid-19, and we're clarifying that not only do we want a product that's on the N list,
but we also want one that's a food contact and no rinse. So that way, not only is it going to kill
any viruses that are on there, but it will also be less steps for our custodians or noon
duties or kitchen staff so that they don't have to go back and rinse anything off. We'll also be adjusting our menus that way
they can easily be transferred to a drive thru site. We're kind of operating under the plan that
while we're going to come back as close to normal as possible that we may have to switch to the drive thru or distance meal pickup within 24 to 48 hours.
Over the last three months, we've done a drive
thru site where families can pick up six meals at a time, so three breakfast and three lunch
and then they do that twice a week. And then we also offer a bus service. So we try to reach every kind of corner of our district. So we're also looking at possibly moving staff
shifts around if we have to accommodate more meal prep depending on the demand. This is up in the air as there's a lot of
pieces that would have to fall into place. And one of the most important things for us
is that like Cody, we fully anticipate coming back to the new normal or the normal at some point. And so we'll be ready to accommodate that
when it comes around. So water is also another thing that seems to be
coming up. Access to water during meal services. Our district is going to keep open it's drinking fountains and strongly encourage all families to bring water bottles. So we're in the process of putting bottle
filling stations at sites that don't have them.
Another thing that we're considering is at breakfast time, we'll be doing more grab-and- go items. That way kids have more of an opportunity
to not only eat in the cafeteria setting, but they could also take them outside to picnic
tables, encourage fresh air. And then we're also looking at possibly in
our meal service locations, only putting one side of the benches down at the tables, especially
at breakfast, where it's harder to keep your cohorts together so that we can still encourage
social distancing and keep kids separated.
So, all of these things are things that we're
thinking about. I, like everybody else, we're constantly changing
on a daily basis. And I know that I'm, one of the biggest things
for me is just keeping my staff involved, running ideas to them, making sure that I'm
not missing something. So I'm very grateful for the team effort that
we've all put into it. And I think that will have a good start to
the year, given this uncertain environment that we're in. (CDE Sacramento): Thank you, Tawny. That was a lot of wonderful information in 11 Minutes.
I wrote down some notes. And I think one that stuck out for me is make
sure you have a seat at the table, not be on the receiving end, but be hopefully on
part of the conversation, so you can help direct some of that operation that's going to fit your service. The other part that I thought was is, again,
just the community engagement and involving all of those folks together.
Again, because this is uncharted and how is
it all going to work, and how does it all fit together. Because everyone will have a different role
as this rolls out. And then, of course, adding another lunch time. Yeah. Because, you know, a lot of the stuff is going
to be taking some more time to get through with keeping with social distancing. So that was a, that for me, that was a great nugget there. So, thank you. Alright. Our next Hunger Hero is Gail Gousha and she
is from Escondido Union School District. And they have an enrollment around 16,500.
Gail represents San Diego County. She has been involved in many initiatives,
including California Food for California Kids, Good Food Purchasing Program, Farm to School
Collective, and Climate Friendly Food Program, just to name a few. So, Gail, as your district plans for reopening
your school, what models or scenarios are they considering and what are some processes and procedures that you're considering at your district? And then also, can you share some of the strategies
for serving breakfast in the classroom and what you learn there? And, maybe, how can some of those skills then be converted, if you are going to be serving lunch in the classroom?
So, Gail.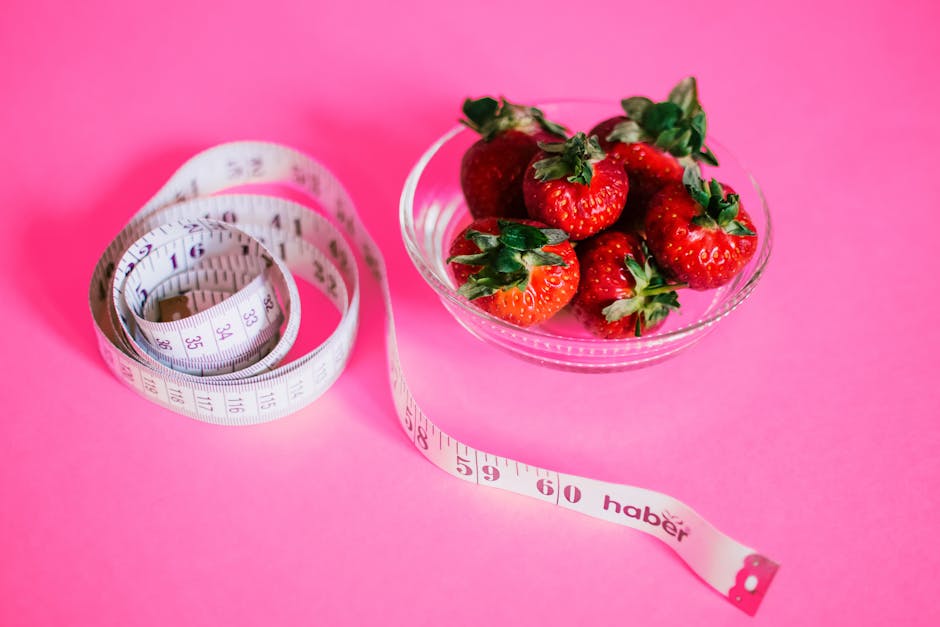 (Gail Gousha): Thank you, Lisa. And good afternoon, fellow Hunger Heroes. Thank you for inviting me here, Lisa. I hope I can add something to what Cody and
Tawny have already presented. So we have, in our district, implemented a
task force of about 60 individuals and we meet on a once a week basis. It ranges from parents, teachers, board members,
administrators, custodians, food service workers to help develop a plan for the reopening of
school. Our main thought is, right now we're going to, we're going to continue to teach 15, our 15,000 students. How will that look?
It's going to be more of a hybrid model. We will start school on August 11, at least today. And what that's going to possibly look like
is that we will have, let's say we have an enrollment of 500 at a school site.
250 will show up on Monday and the other 250
would show up on Tuesday. And then another hybrid, another group of
people would, students would show up on Thursday and Friday for different learning modules. The most important and foremost has been the
safety of our students, as well as our staff. So we've come up with some protocols for the
safety of our students. We've considered what's it going to look like
when students are dropped, dropped off in a vehicle. Where will the entry points be into the, into
the campus? What will, what will temperature screening
look like and who will do it? Where will we have hand washing stations? Will we be able to purchase enough hand washing
stations? And, again, hand washing versus sanitizing.
All students will either be given a face mask
or they'll be allowed to bring a face mask from home. They'll be allowed to bring their own backpack
from home and they'll be allowed to bring their own lunch meal from home. Then we have the walkers.
We have to consider those students that walk. We don't have buses, other than for our special ed. And so we have to consider how we're going
to handle the walkers. And then, again, where are staff going to be?
Where will they enter? If parents and guardians come on to the campuses
how do we, how do we get them safely on the campus and screened and all of that? What we're finding is a lot of these requirements
are going to take more staffing, more equipment, and where, you know, where are we going to
get the money. So those are the concerns we have. And then, you know, we're looking at, when
you look at the face masks, if you base it on 15,000 students a day, times 180, that's
a lot of masks that we would have to provide. So, we were kind of putting out the worst
case scenario so that if we, if that happens, we can meet those needs.
And then we have to consider what the in-class
looks like. We've determined that, in our elementary schools,
we can get 12 students in a classroom with social distancing and nine students in a middle
school classroom. We're K-8, so based on that, that's how, in
the number of classrooms in each school site, that's how many students we'll be able to
get on a campus in any one day. So we've taken all those considerations into play and what we need to do to consider how to handle those. Then the next thing was our teaching and learning
principles. And we've looked at that hybrid model, as
well as the long distance. So while students that are in school are learning,
the students that are at home learning will come in on a Zoom meeting to join the classroom
session. So, um, that's being looked at. And again, it, it changes. Right now, that, that is our plan and we're
looking at how that's going to, how that's going to affect all the learning that is going on.
That's our, our teaching and learning model. And then when it comes to the meal program,
we've been asked to serve breakfast in the classroom at all of our school sites.
So, we are more than ecstatic to do that. We truly believe in that model of feeding
our students. And again, we would have to change what we're
currently doing for our one classroom in the breakfast in the classroom and we'd have to
go to unitizing each meal, so that students aren't picking up meals from, you know, a,
let's say, a basket of fruit, picking up fruit. So we're going to have to unitize it and will
that unitizing fit in our current bags that we have. So it's going to take some, it's really a logistics, a logistics, I guess, modeling of what you're going to do. Cleanliness. How about cleanliness in the classroom? Some of our, many of our schools still have carpeting. That's always the biggest concern from our
facilities and maintenance and operations. And then, when you have all this extra packaging,
how are you going to recycle? We just went from doing organic recycling
with our compostable materials, taking to a composting site in Oceanside.
Two of our sites, we're doing that with all
their food items, including the trays that are compostable and sporks, and decreasing
our trash pickup by at least 50%. And now we would see just a huge increase
in our packaging. So how can we mitigate that, that problem? So we're going to look at that and maybe,
hopefully continue to purchase compostable materials that can still be sent to this composting
area or eventually into the Escondido disposing recycling plant that will open in January.
In order to do breakfast in the classroom
and, I think, questions were, well, how do you, how do you account for the students that
are eating or that are not eating? Well, what we've done is we use, we send out
a roster every day, based on our point of sale system, which is directed by our power
school or student information system as to which students are currently enrolled, and
we send a roster every morning to the classrooms. And the teachers are just asked to mark off
which students did not eat. That's pretty simple, that's worked very well.
And then we bring it, bring those rosters back. And in 13 of our 23 sites we're able to, we
would be able to do a bulk download into our point-of-sale system of who ate.
So, and other sites we've looked at, that
are still not Provision sites, how would we do that? Well, we would have to probably get an opt-in
or opt-out from our parents and have that on hand for us to decide which students would
be able to get a meal at no cost or have to pay. So that's, that's something we're discussing
right now. And then while we've been in this pandemic,
I was able to bring on an intern who I mentored and she helped me with a couple of, I think we have three scenarios for the opening of school at lunchtime.
And then, so, if we do have the 250 students
per day, we could fit 36 students on a lunch table. And, but what that means, we would have to
have seven lunch periods for those 250 students at 30-minute lunch periods, times seven lunch periods. That's three and a half hours of serving lunch. That's a very lengthy time. Then, she came up with another option, was
that students could eat in their classrooms. We have substitute teachers to relieve the
teachers for their lunch break. Again, a cost to the district and, then, also,
in the long haul, all these new, these hours are going to be a cost to the Nutrition Department.
Then we have the third model, under the full
enrollment is 125 students on one day would eat outside and the other 125 could eat in
their classroom. And then that would only be four lunch periods versus the seven and that would be about two hours of serving lunch. So we would have this rotation of students
eating lunch in the classroom and outside. And then, finally, how, if there's only 66%
enrollment or 165 students per day, that would be five lunch periods and two and a half hours
of serving lunch.
And then, again, how do we handle our distance learners? We would have them pick up meals, kind of
like we're already doing, and be able to read their ID with a scanner that I'm trying out
and, hopefully, be able to also access our distance learners with meals. And again, we, we will meet again tomorrow
and the scenario might change, but we're, we're staying, the communication is key to the success of reopening our schools.
Thank you very much. (CDE Sacramento) Thank you, Gail. Again, that was some wonderful information to share and to be able to use your interns to get the data. Because I think everybody appreciates having
the data to really support, let's do this. Well, this is what it's going to mean then. So I thought that was a great use of their
time to help you out. The other part was the unintended consequences of this COVID-19, when you talked about recycling programs. Is everything really again pre-packaged, really
limits the ability to do offer versus serve. So again, yes. Unintended. And thanks for sharing your process for breakfast in the classroom because I think that'll be helpful for folks. But before I move on to our last Hunger Hero,
I just wanted to congratulate Gail on two things. First, she received the Administrator of the
Year award from her district for this year. So, yay. And the second is, is that Gail is going to
be retiring at the end of this month and, so, we wish you much happiness and success.
We are going to miss you. Gail has been a great partner to work with,
not only with the Department of Education, but with other organizations that are really
supporting school nutrition and equal access to meals throughout California. So we do really, really wish you the best and thank you. (Gail Gousha): Thank you so much. I will miss this profession dearly and it's
been a pleasure. It's been an honor. (CDE Sacramento): Thank you. Alright, well, we're going to move on to our
last Hunger Hero and that is Eric Span and he's with Sweetwater Union High School District. And they have an enrollment of 38,600 students. So it's one of our larger districts here that
we have representing. And Eric represents southern California, if
folks did not know where Sweetwater was. Eric is an innovator and he teamed up with
one of his schools to implement a school based urban farm, which can grow produce to sell
to his schools in Sweetwater.
And I also had the wonderful opportunity to visit his chicken coop operation and it was very inspiring. So, Eric, so as your district plans for reopening
your schools, what models or scenarios are they considering and what processes and procedures
are you considering in the operation? And can you also share some of the strategies
that for continuing to be able to utilize primary school? Eric? (Eric Span): Well, thank you very much. Appreciate it. Thank you, Lisa. First, before I move on, I want to thank my
friend Gail for all the support during my tenure, working at school food. We've had a chance to kind of follow each
other and, in a previous district, and she's just been a great friend and I appreciate
her and I wish I well. Secondly, I want to thank Kim and her team
for just a wonderful and timely support that we received during this COVID-19 period.
You know, with us being a large district,
you know, we really needed support because we have two different types of, two different
sides, an east side and a west side. And the economics are different on both sides. And, so, with the waivers that were provided,
we were actually able to service all of our district. So, from March 13, excuse me, March 16 through
just today was one of our feeding programs, we have served over 1.3 million meals during
this time. And it's been really beautiful for us because
we get to continue to keep our communities together. Also want to like, to like, to give colleagues
to, to give kudos to my colleagues who are out here, serving and doing what they can
do to protect their communities and serve their communities and have, who have been
working out of some crazy and ever changing, ever changing conditions. So it's been really interesting.
Also want to point out my shirt. So, this shirt is my fishing shirt because
it's relative to trying to find and catch the answers from our district as to what our
plan is going to be, and also what the USDA and CDE are going to do for us as we plan to open.
We're currently scheduled to open August 3.
We are still working through that scenario. With us being a secondary district, it's also,
we're also impacted by the feeder districts around us and how they're going to open and
how our opening may impact parents and students who have siblings in, in elementary districts
that may not start until a little bit later on. So, we're still working through all the minutiae
of, you know, figuring that out.
So, we have basically three scenarios that
we've been working through. As addition, we're split into four different
groups, with maybe 20 people in each group to talk about each avenue of impact that we
need to consider for opening. So, part of my group is facilities and operations
in which my department falls under. So, I'll cover the three scenarios and then
I'll also bring in, in those scenarios, what our farm to school processes will be and how
we will continue to try to operate that way. So our first scenario that we're looking at
is status quo. And that scenario is, is that we still continue
through the opening with distance learning. Our kids are able to stay at home and learn. And then we provide the meals for them for
the week of learning, which we're currently doing. So, we bring in our staff on Mondays to do
the prepping. Let me back up. We actually start on Fridays with the receiving
of our goods from our distributor. And then we start bagging on Friday, we start
bagging on Monday, and then we deliver on Tuesdays.
So prior to our year ending, we were serving
17 school sites and now we're down to seven. So, our numbers are dropping off due to that. But what we will continue to do is work with
the number of employees that we have. And my location being as close to, you know,
we're Southern California, Southern San Diego, and we happen to be a really hot spot right
now on our west side communities.
And so we have about 65 of our 250 employees
who are either home due to, you know, they're at risk or they're over 65 or they have underlying
health issues or they have childcare issues due to schools being impacted. And so we figure that, you know, that will
most likely continue throughout the school year until everything is fully lifted. And, I think, still we'd have to make decisions
on how we want to honor those community members and team members who still would potentially
be at risk. So what we do is, you know, we do the social
distancing in our cafeterias. We have no more than 10 people working at a site.
We make sure that there are six feet apart. We have PPE equipment that we provide, whether
they're masks, gloves. We use disposable aprons now, so that those
things can be discarded.
We also ask our team members, prior to coming
into the facilities, that they are wearing that PPE equipment, you know, at least the
masks and the gloves prior to walking into the building. You know, we follow the CDC recommendations
that, if anyone has come in contact with anyone who potentially been impacted, we sideline
those, those employees for either 14 days or until we know from there, you know, from
them that either they have no symptoms or they've been tested themselves. And we also have within our district a contact
tracing model where, if there are any types of issues that may come up, you know, we basically
follow that employee and that group of employees with the set of questions to ask, basically,
what kind of contacts that they had. And then we ask, you know, them to follow
the protocols from the CDC and then also from our county health department. The other thing that we've had to do is to
really modify our type of service for that model. Because those who know our district, know
me, you know, we have been scratch cooking, a speed scratch cooking district for the eight
years that I've been here.
And to have to switch to a model, due to several
factors, staffing, availability of foods, for us to go to a pre-pack model has been
a little bit challenging for us. So we've, we've had to, you know, really get
some support from our manufacturers to work with us to develop products using our commodities
that we've had. You know, we've worked with a couple of manufacturers
to develop some products that are specific to our district and specific to what we want
in the products. And so we've been able to create burrito sandwiches
and things like that that meet our student population, but also meet just our guidelines
for the type of food that we want to serve.
And, so, that's one way that we've been able
to really still utilize the commodities that we have in our meal program.
And so we will hope to continue that. In regards to our farm to school part, you
know, we're very close to our, our produce provider. And being in San Diego County, we have a lot
of organic farms. We have a lot of citrus growers that are here. And with the season, now, we're able to ask
our, our, our produce provider to contract with and actually pick up that produce from these companies or these farms, so that we can be supportive. Again, we served over 1.3 million meals.
And being able to add in that produce locally from our community has really been helpful to the community. And we hope to continue that. We've also taken great advantage of the DOD
program, to provide varieties of fruits and vegetables to our community. But we're also a little bit limited on that
again because, you know, we have to push a lot of food out and there's a lot of wrapping. And there's 10 people working at sites where
we normally have, you know, 15 to 17 people, in some cases, actually working to serve the meals. In regards to our chickens, you know, we've
spent like a lot of time protecting them.
Because, since we're not on campus, you know,
we've had some kids who, you know, just come in, they don't want to hurt the chickens,
but we're not really incorporating the eggs. So, we're selling those eggs to the community
members, but we also have to protect those eggs from our kids. We've had a couple instances where kids have
come in and let the chickens out and then we've got to go and chase 400 chickens around
a parking lot, just to get them back in. The other thing that's happening, where we,
we're going to see some results of it is, because of the downtime, we've actually been
able to focus on the farming part of that farm to school program for our district. So, we're starting to see some items that,
they may not be a bulk number of items that we can pull in, but there'll be some locally grown items that we can start to rotate into our production. And then, moving on to our second scenario,
and that's what a lot of the prior speakers have talked about is, a more blended model.
And so we had a meeting today and I had a
plan down of how I thought it might go and then, today, the meeting changed.
And so I had to kind of work on that. So what we're looking at is an AB schedule, providing food for kids in class, excuse me, in our cafeterias. We're going to retrofit the cafeterias to
meet the CDC guidelines. We're looking at plastic in place of Plexiglas
because it's easier for us to move that in and out, depending on how it's going to work. We're going to do pin numbers using our ID
cards and scanning, so it, you know, really cuts down on the type of touching that we
will use. And then, depending on those waivers, will
be how we continue to operate.
And then our third scenario is full immersion. And I don't think that that's going to be
the model that we look at. But, if so, we'll, again, continue to have
to think about our staffing, how do we protect our staff while we do that, how do we make
sure that the social distancing in our cafeterias is where we need it to be, and how do we make
sure that, you know, we have the PPE equipment to provide for all of our staff members. So, under all three of the scenarios, we're
going to continue our increased focus on sanitation, our procedures, and working with our partners
to provide SOPs for our team, of what to use. We're sourcing masks and gloves right now. We're going to be instituting increased handwashing,
sanitizing that go on every 30 or 40 minutes, to make sure that we stop, take a break and
ensure that the, you know, that the cafeteria is clean.
We'll probably continue with the disposable
aprons, so that we'll cut down on the need for our staff to transport equipment back home. And, you know, again, continue to ask for
self-monitoring. And then, you know, again, all of these are
contingent on what the CDE decides, what, really, what the USDA decides, and what the
support from the CDE gives us And so I just want to, you know, kind of close
with, you know, we're going to follow the models that are, really, everybody's really
looking at and discussing. And then I also want to end with just, you
know, the period is challenging and it's fluid. You know, we appreciate the support of everyone. We're going to continue to communicate with
our colleagues that are close to us in this area and also statewide.
I do want to give a shout out before I end.
I want to thank the manufacturers. I want to acknowledge, you know, I know that
some of them are on the call here. I want to thank them for the flexibility that they have had to go through to make this model work for us. So, I want to thank them all, and they all
know who they are. I want to thank our distributor who has really
worked with us and worked to make sure that we have what we need and understood that we've
had to change our model. And have been really gracious in working with
us and we understand that. I'd like to shout out, you know, to our teams
to support those manufacturers and support those distributors who are helping us because
I know that there's some products out there that we have to go back and grab and so, please,
let's do that.
And then, you know, thank the DOD, you know,
for just that flexibility that they've given us. And so I think that's about it for me. I'm really grateful to be in the field that
I'm in, in the community that I am in, and with the colleagues that I have in the state
who help support us, who help to guide us.
And, again, thank you, Lisa, you know, again, thank you, Kim and the team at CDE for all that they've done. You know, we'll, we'll figure this out. (CDE Sacramento) All right, thank you so much, Eric. And I think I do need to find my own fishing
shirt because we do, we're fishing up here, too. So, we hear you on that. And I think you've mentioned some great things,
especially with your plan to make sure everyone really has a plan in place if your staff do
get sick. What do you do?
Do you pivot? Do you shut down?
Do you serve at another school? So, again, having that emergency plan ahead of time is much easier for people to be able to adjust quickly. So, thank you. We're coming up a little bit over our time.
So, I just have some last minute things that
I want to say. But, you know, again, thank you to our panelists,
our Hunger Heroes. They have been absolutely outstanding.
And I know I learned a lot from what you were saying. And so I'm sure that everyone else on this
webinar today also did. So, thank you again. There are a couple webinars that are coming
up that I just want to mention. And the first one is, it's Department of Education
is partnering with No Kid Hungry. And we're doing a webinar on Community Eligibility
Provision. And that's this Thursday. It's June 18, and it's at two o'clock, and
it's an hour and a half session.
And really going over the basics of CEP 101. And then having an opportunity to hear from
peers that can share their personal experience. So, if you're looking for that link, it's
under the Nutrition What's New web page because we did send out a listserv on that. The other one I wanted to mention is that
it came across my email feed and it's from the School Nutrition Association. And they do have a wide variety of COVID-19
webinar series. And, again, you do not have to be a member
for the COVID-19, any of their material. So, I strongly encourage everyone to look. But they're having a webinar on June 18 also
and it's at noon. And it's Motivating Yourself and Your Team
When Change is Obvious: Tips to Inspire Success During Uncertain Times.
And so it kind of leads me back to last webinar
that we had. Michelle Drake from Elk Grove Unified had
shared that she really had spent some time working with their staff and training their
staff on change management. And I think we all recognize over these last
months, we've had a lot of change. And I want to reiterate the quote that she
shared and I think I need to write it out and put it in my office. But, "Life is all about how you handle Plan
B." And that really resonated with me.
So, thank you for sharing that.
And hopefully it resonates with you, too. Our next town hall meeting is going to be
June 30. And I can tell you that Julie has already outlined some great panelists, so I'm really excited for that. And we will be sending out a listserv on that. So, we want to be able to continue our conversation
and working with you. So, thank you for participating in this webinar. And this concludes our session..