>> Good afternoon. Good evening. Or good morning. Depending on from when and
where you're joining us. I'm Dr. Phoebe Thorpe, and it
is my pleasure to welcome you to CDC public health
grand rounds. Maternal, infant and
early childhood nutrition, the 1,000 day window
of opportunity. We have an exciting session. So let's get started. Public health grand rounds has
continuing education available for physicians. Nurses. Veterinarians. Health educators. Pharmacists. And others. The course code is
public health, is PHGR10. Please see our website
or the TCO website for additional information. Grand rounds is available
on the web and all your favorite
social media sites. Please send the questions
to grandrounds@cdc.gov. And we'll try to
include them in the Q&A at the end of today's session. Want to know more? We have a featured
video segment on YouTube and our website called
Beyond the Data.
Which is posted after
the session. This month's segment
features my interview with Lucy Sullivan
from the 1,000 days. We have also partnered with
the CDC public health library to feature scientific
articles about this session. The full listing is available
at cdc.gov/scienceclips. In addition to our
outstanding speakers, I'd like to take a moment to acknowledge the
important contributions of the individuals listed here. It does take a village. Thank you. Here is a preview
of our July session. Please join us on the
web at your convenience. And now for a few words from CDC's deputy
director, Dr. Schuchat. >> Well, thanks, Phoebe. And it's great to
see you all here. And welcome to our first in
the series of grand rounds on the Shanley campus for
those joining us in person. And welcome to our
great speakers. A thousand days from now
is going to be March 2022. So have that date in mind as
you learn from our speakers. The first thousand days
refers to an important time for human growth
and development. From conception through to
a child's second birthday, optimal nutrition is critical
for brain development.
Healthy growth. And lifelong health. Now, today I want to
give you a challenge. You're going to be hearing
from four terrific speakers about what you do
during pregnancy. What you, what happens to a
child in those first two years. The food they eat. The vitamins and minerals
that they should consider. Whether they're breastfed
or not. And a number of other
factors that turn out to be extremely important
to what happens as we develop.
But as I was trying to think
of how to begin welcoming you to this session, I was trying to
go for a really simple message. And I couldn't get there. So I would like you
to be challenged to listen to what you hear. And then come up with your
own solution to the equivalent of Michael Polin's advice
about eating for us grown ups. The idea of, eat food.
Not too much. Mostly plants. Really easy to remember. If we can do that for
the thousand days, I think that we could
have T-shirts. So I really hope that as you're
hearing an enormous amount of really important information
that is actionable for any of you who are pregnant or have
a loved one who's pregnant. And any of you with
small children. That we should try to get
that really important medical and public health advice down
to things that are really easy for consumers and healthcare
providers to remember. With that I'm really looking
forward to these talks. And welcome to the session. >> Thank you, Dr. Schuchat. And now for our first
speaker, Dr. Sharma. >> Good afternoon and welcome. The first thousand
days is a continuum, beginning at pregnancy
and ending at the child's second birthday.
While good nutrition is
important throughout the lifespan, optimum nutrition
during these first 1,000 days is essential for maternal health. Child survival. Growth and neurodevelopment. And laying the foundation
for overall health and well-being throughout life. During this 1,000-day
period, growth rates and brain development
are at their peak. Nearly 80 percent of brain
development happens before age two. Some vitamins and minerals
are particularly important to support the high
rate of growth and brain metabolism
during this period. Nutritional deficiencies
can have significant and severe consequences. And a well-known
example is folic acid. A B vitamin that's
essential, that's needed before and during early pregnancy to
prevent serious birth defects of the brain and spine. Two important minerals
also essential for growth and brain development
are iron and iodine.
During pregnancy there's
a substantial increase in the iron requirement needed
to support the expansion of blood volume in the mother
and fetal placental growth. Iron is required to make
hemoglobin, the component of our blood cells
that transport oxygen. Iron deficiency is
a common cause of anemia or low hemoglobin. Without enough iron, tissues and organs can't get
the oxygen they need. Iron is also a key determinant of neural development
affecting brain structures. Neurotransmitter systems. And myelination of nerve fibers. When iron stores are low,
iron is preferentially used for hemoglobin synthesis. Leaving the brain at risk
for abnormal development, even in the absence of anemia. Iodine is also critical for
brain development and growth. Iodine is a essential
component of thyroid hormones. Which are the key drivers
of metabolic activity. During pregnancy, the
baby's thyroid begins to produce thyroid
hormone on its own. But remains dependent on
the mother for ingestion of adequate amounts of iodine.
Iron and iodine deficiency
in pregnancy and early childhood
are associated with poor birth outcomes
in physical growth. Impaired cognitive
and motor development. And poor quantitative
and language abilities. And, importantly, like cracks
in a foundation, deficiencies in this sensitive 1,000-day
period, even mild deficiencies, can result in long-lasting
abnormalities. Even if the deficiency
is later resolved. During pregnancy, the
health, nutritional status and eating habits of a pregnant
woman are directly connected to the growth and
health of her infant. A woman's weight when
she becomes pregnant and her weight gain during
pregnancy are important predictors of many
pregnancy and health outcomes. For example, too little
weight gain is associated with babies being born
too small or too early. And too much weight
gain is associated with high birthrate
cesarian delivery and postpartum weight retention. There's specific recommendations for how much weight a woman
should gain during pregnancy, depending on her
prepregnancy weight status.
The quality of a mother's diet
influences the availability of nutrients needed to
support a healthy pregnancy and her baby's development
and nutrient stores. A prenatal vitamin
is recommended to supplement the diet
with vitamins and minerals. Dr. Kominiarek will be
presenting on strategies to improve maternal nutrition. During infancy, from birth
through the first year, breastfeeding is the best source
of nutrition for most infants. And gives baby's the
healthiest start to life by supporting a strong
immune function. And protecting infants
from illness and infection. Breastfeeding reduces
health risks for both the mother
and the baby. For example, infants who are
breastfed have a reduced risk of ear and respiratory
infections. Asthma and obesity. And among mothers,
breastfeeding reduces risk of high blood pressure. Type two diabetes. And some types of cancers. Because the benefits of
breastfeeding on health, low rates of breastfeeding
add $3 billion per year in total medical costs
for mothers and babies in the U.S.
The World
Health Organization and the American Academy
of Pediatrics recommends that babies are fed only breast
milk for about six months. And as complementary
foods are introduced, continue breastfeeding for at
least one to two years of age. The dietary patterns
established in infancy and early childhood
can set the foundation for healthy eating habits. At about six months of age, children can begin
eating nutrient-rich, complementary foods
to help fuel growth and ongoing brain development. Giving children foods
with a variety of tastes and textures can help them
develop fine motor skills. Chewing skills. And learn to accept and
like a variety of foods. Importantly, the nutrient
requirements relative to caloric requirements
of young children is high. So there's little
room for high-calorie, non-nutrient dense foods. For example, young
children are unlikely to get enough iron daily if
they're not fed iron-rich foods. Next, I'll present some
of the troubling trends in the nutritional health
of pregnant women, infants and toddlers in the U.S. Over
half of births are to women who begin pregnancy
above a healthy weight.
That is, overweight
or with obesity. And there are notable
disparities across racial and ethnic groups. Further, only 1/3 of women
gain weight during pregnancy within recommendations
shown here in green. Nearly 1/2 gain weight above recommendations,
shown in maroon. And this is particularly
common among women who are starting pregnancy
overweight or with obesity. With about 60 percent
gaining above recommendations. Overall, 16 percent
of pregnant women in the U.S. have
iron deficiency. And the prevalence of iron
deficiency is lowest among non-Hispanic whites. And higher among other
racial and ethnic groups. Iron deficiency is also highest
later in pregnancy when the need for iron is at its highest. Iodine status of pregnant women in the U.S. has been
insufficient for many years. This is supported by the finding
that, although about 75 percent of pregnant women report
taking a dietary supplement. Less than 20 percent
took a dietary supplement that contained iodine.
Breastfeeding rates have been
increasing in the U.S. However, the majority of babies
are still not breastfed in accordance with
recommendations. While 83 percent of infants
overall are ever breastfed, this means almost one in five
babies are never breastfed. We also have disparities. Nearly 1/3 of non-Hispanic black
infants are never breastfed. Further, while many
infants start with exclusive breastfeeding, we see that most are not
meeting recommendations in the first year. Specifically, only 25 percent of infants are exclusively
breastfed through six months. And only 36 percent of infants
are breastfeeding at 12 months. Dr. Perez-Escamilla will
be presenting on strategies to improve breastfeeding rates. The diets of infants and toddlers mirror the
adult American diet.
Too few fruits and vegetables and too much added
sugars and salt. These dietary patterns are
putting our children's health and neurodevelopment at risk. One in four one-year-olds do not
consume the recommended dietary allowance of iron. And 15 percent of one-year-olds
have iron deficiency. Among one-year-old
children on a given day, fewer than half have
eaten a vegetable. And one in three drinks a
sugared-sweetened beverage. These early nutritional
patterns can affect growth by. Two to five years of age, 14 percent of children
have obesity.
And the burden of malnutrition,
including both undernutrition and overweight and obesity, is
exacerbated by food insecurity. In the U.S., nearly one in
five children under six years of age live in a
food-insecure household. These children are at even
greater risk of health and developmental problems
caused by poor nutrition. Our final speaker, Dr. Greer,
will be presenting more on complementary feeding. There are opportunities to improve nutrition during
these first 1,000 days in the health of mothers
and children in America. And I'll highlight two. First, the dietary guidelines
for Americans is the cornerstone of federal nutrition
policy and programs. And provides food-based
recommendations to meet nutritional needs. Promote health. And prevent diet-related
chronic disease. Today guidance is only been for individuals two
years of age and older. However, the upcoming 2020
addition will include dietary guidance for the
unique nutritional needs of pregnant women and
children from birth to age two for the first time.
Second, there's an
opportunity to focus research and surveillance efforts on
gaps in our understanding of nutrient intake and nutritional deficiencies
among pregnant women and children under two. Currently we have little data on nutritional deficiencies,
like iron by state. And our national surveillance
systems, including NHANES, do not include enough pregnant
women and young children to allow for precise estimates without grouping many
years of data together. We also have no data on nutritional deficiencies
among children under one. Better research and
surveillance data can be used to improve recommendations. Target interventions. And inform policies
and programs. Our next speakers will highlight
additional opportunities to improve nutrition during
these first critical 1,000 days. Starting with nutrition
during pregnancy, I'd like to introduce
Dr. Michelle Kominiarek. Thank you. [ Applause ] >> Perhaps one of the best
ways to plan for a pregnancy is to optimize one's
weight and nutrition.
Pregnancy is not a time
for dieting or weight loss. So issues of weight
and nutrition need to be addressed prior
to pregnancy. Several national societies,
such as the American College of Obstetricians
and Gynecologists, recommend weight loss prior
to pregnancy for women with overweight or obesity. However, the magnitude of
the weight loss varies. With some recommending that women reach a normal body
mass index prior to pregnancy. And others recommending a
weight loss of 5 to 7 percent from their current weight. Health behavior changes,
such as diet and exercise, are typically the first
approach to weight loss. In fact, the 2012 United States
Preventive Services Task Force Guidelines state that all adults
with a body mass index greater than or equal to 30 should
be offered or referred to intensive multicomponent
behavior interventions for weight loss. In response to the
guidelines, the American College of Obstetricians and Gynecologists created
an obesity toolkit. This toolkit offers resources to help providers address
overweight and obesity in their daily practices. The toolkit contains several
resources for providers. For example, it has downloadable
forms and web links on how to screen patients for obesity. How to assess their
readiness for weight loss.
And how to assess for
obesity-related risk factors. Resources for treatment
options — such as lifestyle, medications and surgery — are also available
in several formats. The toolkit also has
resources for coding. Optimum nutrition is just as
important to achieve prior to pregnancy as is
optimal weight. Nutrition during pregnancy
has a direct influence, not only on fetal
growth, but also on infant and childhood outcomes. Several decades ago we
learned of the association between folate and neural
tube defects or spina bifida. All women who are pregnant
or who are planning or able to become pregnant should
take a daily supplement of folic acid daily
to reduce the risk for neural tube defects. There are also associations
between iodine intake and fetal brain development. Several societies, including
the American Thyroid Association and the American Academy of
Pediatrics, recommend that women who are planning a pregnancy
supplement their iodine intake.
Because maternal anemia is
linked to adverse outcomes, women should also optimize iron
stores prior to conception. One of the easiest ways to
meet these requirements is to take a prenatal vitamin daily at least one month
prior to conception. The current guidelines for
weight gain were published in 2009 by the Institute
of Medicine. Now known as the National
Academy of Medicine. And they're shown in
the accompanying table. Of note, the guidelines
are based on a woman's body mass
index prior to pregnancy. Such that women who
are underweight prior to pregnancy are recommended to
gain a higher amount of weight. And women with obesity prior
to pregnancy are recommended to gain a lower amount
of weight. Inadequate or excessive
weight gain is associated with several maternal
and offspring outcomes, as Dr. Sharma mentioned
in her presentation. According to studies from
national databases, the majority of women in the United States
exceed their weight gain goals. Prenatal care providers
have an important role in helping women meet
their weight gain goals. Providers often comment that they don't have
adequate training in nutrition or weight management issues.
And, as a result, they do
not feel comfortable talking to patients about
diet and weight. Providers also may not be aware
that the guidelines that need to be adapted for a woman's body
mass index prior to pregnancy. Instead of just recommending
the same amount of weight to all women. When patients are asked about
their weight gain counseling, many don't recall
being counseled. And weight gain goals below and above the guidelines
are commonly reported.
It is important for providers to communicate the
correct weight gain goals. Because studies show that women
who recall receiving counseling with the correct goals actually
were more likely to reach them. Next, we'll review
strategies that providers and patients can use to
help women meet their goals. Here are some suggestions
for providers. Providers can dispel
myths about eating in their everyday
prenatal care practices. Women receive advice from
family, friends and social media about health behaviors
during pregnancy. Many of which contradict
clinical advice and evidence-based medicine. Themes such as eating for
two and the harms of exercise to a fetus are examples
of conflicts. Providers can dispel these
myths by saying that eating for two means eating twice as
healthy, not twice as much. Most women only need to consume
300 additional calories per day in the second and
third trimesters. The figure in this slide gives
six examples of serving sizes that all contained 300 calories. But patients are
frequently surprised to learn that a greater amount of fruits
and vegetables can be consumed in comparison to
servings that are higher in simple carbohydrates.
Physical activity is
safe during pregnancy. Very few women have
contraindications to exercise during pregnancy. The physical activity guidelines for Americans recommend
150 minutes per week of moderate intensity, aerobic
activity during pregnancy. The American College
of Obstetricians and Gynecologists also recommend
that women engage in 30 minutes of physical activity
every day during pregnancy to maintain physical fitness. The box gives examples of
exercises that are safe to perform in pregnancy. As shown in the top box. As well as activities that should be avoided
during pregnancy. As shown in the box
on the bottom. Behavior interventions
are interventions designed to affect the actions
that individuals take with regard to their health.
During interventions for
weight gain, women either meet with nutritionists to
receive counseling on diet. Food choices. And food portions. Or meet with exercise
physiologists or coaches to learn about and perform
safe exercises routinely during pregnancy. In some instances the
interventions combine both diet and exercise regimens. Meta analysis of 49 randomized
controlled trials consisting of over 11,000 women had
very promising findings. Compared to the control
group, women who participated in either diet or exercise
intervention during pregnancy were 20 percent less likely
to have excessive weight gain. Health behavior interventions for weight gain are
active areas of research.
However, there are
some limitations to the current studies. For example, not all women
and providers have access to these intensive
lifestyle interventions. And even though there may be a
positive affect on weight gain, the studies have not shown
as great of an improvement in other important outcomes. Such as cesarian
delivery and birth weight. Another way that both providers
and patients can work together to achieve weight gain goals is to track their weight
gain across the pregnancy. There are paper versions of the
charts I've shown in the figure. But many electronic medical
record systems have the ability to graphically display
weight gain across pregnancy. Weight gain trackers are
also available in apps or online for patients. In this technical
age of smartphones and activity trackers,
the graphical depiction of the weight changes helps
women understand their progress and track their own goals. In doing so, this empowers women to take ownership of
their health care. Next, we'll address
some nutritional aspects of pregnancy. As we heard in the prior talk, iron needs increase
during pregnancy. Iron deficiency is
the leading cause of anemia during pregnancy.
And anemia in pregnancy,
particularly when it's severe, increases the risk
for preterm birth. Low birth weight. And maternal death due
to postpartum hemorrhage. Non-Hispanic black women and woman who've had bariatric
surgery are the groups at highest risk for
iron deficiency. Routine screening for anemia
during pregnancy is recommended at the first prenatal visit and
again in the third trimester. Iron deficiency can be
treated with diet adjustments to increase iron-rich foods
and oral iron supplementation. But parenteral or intravenous
iron is the next line of treatment if there's no
improvement from the oral iron.
At every delivery the umbilical
cord is clamped and cut. During a process called
delayed cord clamping, the procedure is the same,
but the timing occurs at least 30 seconds
after the delivery. Studies have shown that
delayed cord clamping improves hemoglobin levels at birth. And iron stores for the first
several months for infants that are born at term. Studies have also showed that delayed cord
clamping improves transitional circulation.
Decreases the need
for blood transfusion. And lowers the incidence
of adverse outcomes. Such as necrotizing
enterocolitis and intraventricular
hemorrhage in preterm infants. Delayed cord clamping
is a practice that is becoming more routinely
performed during deliveries in the United States. There's also evidence that delayed umbilical cord
clamping cannot only improve iron parameters, but also
increase brain myelin. And this is according to a
randomized controlled trial in infant follow-up
at four months. Current studies are targeting
the relationship between iron and critical neurodevelopmental
outcomes. Another active area of research. So concerns for maternal
nutrition do not end at delivery.
Women are still advised to
consume additional calories, approximately 500 a day. Providers frequently recommend to continue a prenatal vitamin
supplement during breastfeeding. But most women may not
require supplements if they have a balanced
diet and no known vitamin or mineral deficiencies. The amount of weight gain during
pregnancy is still an important topic, as up to 75
percent of women weigh more than their prepregnancy
weight at one year postpartum. Postpartum weight
retention or the failure to lose weight gained
during pregnancy by one year postpartum increases
the risk for adverse outcomes in future pregnancies. And influences a
woman's long-term health by increasing her risk for developing problems
later in life.
Such as hypertension
and diabetes. In summary, optimal
nutrition before and during pregnancy
requires attention to, not only diet quality,
but diet quantity. As well as vitamin and
mineral supplements. Excessive weight gain is
very common for women. But meeting weight gain goals through health behavior
interventions is an active area of research. Approaches to improve anemia and iron deficiencies
include routine screening for anemia during pregnancy. And delayed umbilical
cord clamping. Next Dr. Perez-Escamilla will
talk to us about the importance of breastfeeding
for infant outcomes. And how we can support
women during breastfeeding. Thank you.
[ Applause ] >> Good afternoon everyone. As previously shown
by Dr. Sharma, breastfeeding offers
many health advantages to children and their mothers. Making it a highly
cost-effective intervention. This is not surprising as breastfeeding involves many
beneficial hormonal changes. And human milk is a
complex biological substance that contains a constellation
of nutrients and other value-active
substances. Including stem cells. Human milk oligosaccharides. Antibodies. And live bacteria. Human milk composition changes
within a single nursing episode, and as a child develops,
in food consistency with her physiological needs. Furthermore, there is
now strong evidence that the bioactive
substance profile of human milk varies
dramatically among healthy diets. Very likely as a result of diet
level tailoring or optimization to their environments. Including exposure
to diverse pathogens. Which is why breastfeeding
is indeed considered as personalized medicine.
A good example that illustrates
the powerful benefits from bioactive substances
in human milk is illustrated by the cognitive development
benefit attributed to it based on sound randomized
controlled trials. Observational studies. As well as neural
imaging studies. For example, findings from
Blesa and colleagues and colleagues have recently
shown through neural imaging that a higher proportion
of exclusive breast milk in the weeks after preterm
birth was associated with substantially improved
structural connectivity of developing networks
in the brain. A milk composition-based
mechanism by which this happens
is related to the fact that human milk is rich in
omega three polyunsaturated fatty acids. Which are essential for
the proper myelination of the neural axons. A process that in
turn is crucial for the proper development of
the central nervous system.
So given how much we
know about the benefits of human milk and breastfeeding. And how cost effective
breastfeeding interventions are. A key question is why still
the great majority of women in the world who are choosing
to breast feed don't do it as long as they would like? In response to these
question my research group at Yale developed the
breastfeeding year model based on a complex adaptive
systems analysis. Analogous to an engine,
this model proposes the need for eight gears that need
to operate in synchrony for the proper functioning of large-scale breastfeeding
programs. First, evidence-based advocacy
generates the political wheel that is needed to develop
and pass legislation to protect breastfeeding
and release needed resources for proper protection. Promotion. And support of breastfeeding. These resources support
implementation and enforcement of key protection measures. Including maternity protection
for women employed in formal and informal economy sectors. And the WHO code. They are also needed for developing the
workforce responsible for incrementing
key health facility and community-based initiatives. Demand creation for breastfeeding services
can strongly be supported through sound behavior
change-based social marketing campaigns. Operational research is key for identifying implementation
bottlenecks and addressing them on time.
At the heart of the breastfeeding year
model is a master gear. Which is responsible for
overall coordination. Including timely
communication across. And monitoring of
pre-established goals based on multilevel decentralized
management information systems that allow for
evidence-informed, local decision- making. I am very pleased to report that the breastfeeding year
model feasibility and utility to guide large-scale
implementation efforts has now been confirmed in
eight countries across five world regions over
the past 3.5 years of work. Effective scaling up of breastfeeding programs
can be greatly facilitated by the fact that key initiatives
needed to make it work at scale have been extensively
tested and operationalized. A prime example is, indeed, the baby friendly
hospital initiative. Which is based on
the implementation of the ten steps consisting of a best practice
package that includes. Breastfeeding protection
policies. Monitoring and evaluation.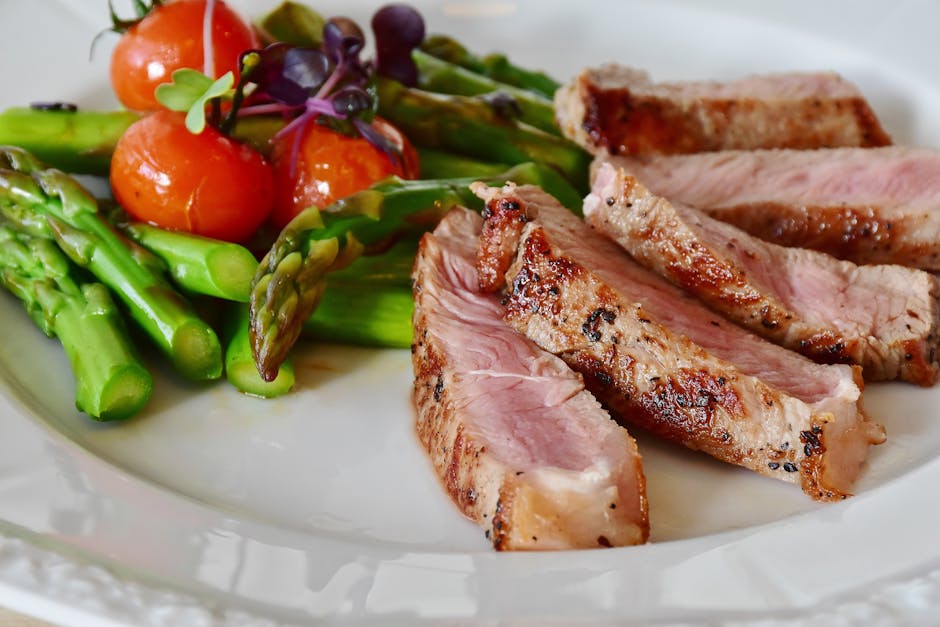 And staff training. And as we all know, clinical
procedures such as rooming in. Well-supervised skin-to-skin
contact immediately after birth. Breastfeeding support
and counseling. And breastfeeding
support coordination after hospital discharge. Given that there is very
consistent evidence indicating that the ten steps work. And that there is those response
relationship between the number of steps implemented and
breastfeeding outcomes, as shown with data from the CDC
infant feeding practices study. It is important to
follow the advice from the World Health
Organization that all facilities
providing maternity and newborn services worldwide
increase their efforts implementing the ten steps. For this reason it is very
encouraging that the percentage of maternity facilities that
have implemented at least five of the ten steps has rapidly
increased over time in the U.S., as documented by the CDC
mPINC impressive monitoring system.
However, still one,
only about 1/4 of births in the U.S. are happening
at baby friendly facilities. And as this map shows, special
attention needs to be paid to inequities in baby friendly
hospital coverage across states. I will now move on to
breastfeeding counseling. Which is a second key
global strategy for scaling up effective breastfeeding
programs. Based on the large amount of
evidence that has accumulated over the past decades
in my countries.
Including the U.S. The World
Health Organization recently released its first
ever guideline on breastfeeding counseling. Highlighting the need for
breastfeeding support during that prenatal, perinatal as
well as postnatal period. The guideline emphasizes
the great importance of breastfeeding support
during the first hours and days after birth. As well as a need to
provide anticipatory guidance for mothers. So that they know what to expect
regarding the different milk production phases
that are awaiting them in the near future. As an illustrative example of how powerful breastfeeding
counseling is, this slide shows findings from an RCT clearly
documenting the strong impact that breastfeeding
peer counseling after hospital discharge has on improving exclusive
breastfeeding rates. This instance among women
delivering in Northern Brazil in a baby friendly hospital. A comparison of the blue with
the orange bars, clearly shows that the major short-term
effects of the baby friendly hospital on exclusive breastfeeding
was only sustained as such if intervention group
received the home visits from breastfeeding
peer counselors.
And this is not unique
to breastfeeding. Similar findings have been
documented among low-income mothers in Connecticut. Where, again, prenatal,
perinatal and postnatal breastfeeding
counseling support increased substantially the prevalence
of exclusive breastfeeding. Family friendly maternity
protection policies are also recognized in the breastfeeding
year model as being crucial for enabling the environment
for women to breastfeed as long as they want to. Two important pillars for breastfeeding protection
are paid maternity leave. And breaks during the
workday for breastfeeding or breast milk extraction. Paid maternity leave
has been associated with improved breastfeeding
outcomes. As well as reductions
in infant mortality. Unfortunately, the U.S. is
the only high-income country that does not have legislation
for paid maternity leave.
As a result, one in four women
return to work by ten days after giving birth
in our country. Additional evidence informed
maternity protection policies that have been endorsed to support breastfeeding include
family friendly work policies once employed women
return to work. Including breaks
during the workday. Lactation rooms for
breast milk expression. Flexible work hours. And affordable, high
quality childcare services in proximity to the workplace. The International Labor
Organization Maternity Protection Convention
also recommends parental or father's leave in
addition to maternity leave. A recommendation that
has also been associated with positive breastfeeding
outcomes. In conclusion, as presented
by Dr. Sharma, breastfeeding and human milk is a major
cost-saving intervention. Family friendly social and
economic policies are needed to enable the breastfeeding
environments.
The baby friendly
hospital initiative works. Community-based breastfeeding
counseling works. There is a need for better
integration of facility and community-based
breastfeeding support to assure the quality
of the continuum of care for breastfeeding moms. Investing more in evidence-informed
breastfeeding protection, promotion and support
should be a top priority in the U.S. and beyond. Thank you very much. [ Applause ] And it is now my great pleasure to introduce my colleague
Frank Greer.
>> Thanks, Rafael. Let's start with a
couple definitions. Complementary foods. This refers to the nutrient
and energy containing solid, semisolid or liquid foods
fed to infants in addition to human milk or formula. The complementary feeding
period generally occurs between six months and the
child's second birthday. With a regression from
a fully liquid diet to the mixed diet
of family foods. I note that this takes up 500 of
the first thousand days as shown on this slide by the yellow bar. So, indeed, this is a
critical period for growth and brain development. Well, the history of complementary food
introduction is a long and tortuous one as
you can see here.
This goes over about 100 years. In 1900s, infants typically
didn't receive complementary foods until 11 to
12 months of age. The recommendation
gradually changed over time. And by the mid-50s, it was
down to introduce foods between 1.5 and 2 months. Increased up to around for about
six months by the year 2000. Which is where it is today. I'd like to note that this slide
mimics the slide of the decline of breastfeeding, rise and fall of breastfeeding in
the United States. Breastfeeding reached
its low point in 1958, with only 25 percent of
U.S. infants breastfed at seven days, let
alone six months.
But what drives the introduction
of complementary foods? It's a balance between
nutritional benefits versus developmental readiness. The nutritional benefits of breastfeeding have
been well described here. And the strongest evidence
I note in Western countries, Westernized countries is for
the first four months of life. Developmental readiness
varies widely. But typically occurs between
four and six months of age. Sitting upright with
little or no support and oral motor skills. I'd like to note as a father and
now more times as a grandfather that when the infants joins the
dinner table, he will tell you when they're developmentally
ready. There are nutritional
limitations of exclusive breastfeeding
after six months however.
These include the need for
additional iron and zinc. And the gradually increasing
needs for additional calories and protein which cannot
be supplied by human milk. Well, where are we
complementary foods today in the United States? Two recent surveys have
shown that 16 percent of infants are introduced to complementary foods
earlier than four months. Which is too early. 13 percent are introduced at seven months or
a little too late. And the remaining infants
are mainly introduced to complementary foods
between the beginning of the fourth month
of life and the end of the sixth month of life.
Well, what do we know
about macronutrient intakes in complementary fed infants,
toddlers aged 12 to 23 months? Well, the goal of protein is 5
to 20 percent of energy intake. From two recent surveys
we know that 94 percent of toddlers aged 12 to
23 months meet the goals. Carbohydrate goal is 45 to
65 percent of energy intake. And 84 percent of
toddlers meet these goals. The goal for fat is 30 to
40 percent of energy intake. And much to everybody's surprise
in these recent surveys, about 28 percent of
toddlers have less than the recommended fat intake. Not enough. And as fat intake is
essential for brain growth and development, people are
wondering if this is something to be concerned about.
This is pretty amazing
when you think about the current
obesity epidemic. Well, what about the
micronutrients supplied by complementary foods? There's no question that
iron is the most important. That's because the iron
requirements are relatively large compared to all the other
micronutrients, as you've heard. In the yellow box
here on the right, you see the iron
requirement for a 7 to 12-month-old is
11 milligrams a day. For ages 12 to 36 months,
it falls to 7 milligrams.
And there's very strong evidence that supports consuming
complementary foods with substantial amounts of
iron, i.e., in meat and cereals with iron, maintain iron status and prevent iron
deficiency anemia. I will add that the
benefits for infants who consume iron-fortified
formula, which contains 12 million grams
per liter, are less evidenced than for breastfed infants. What is the source of iron
in complementary tools? Well, it's heme iron. That's found in red meat
and dark poultry meat. With as much as 2 million
grams per 100 grams of food. Iron is bound to animal protein
and thus absorbed intact.
This gives it the
highest absorption rate of any dietary source of
iron at 25 to 35 percent. Unfortunately, or to some people
fortunately, it's not common as a complementary
food before 12 months. Non-heme iron, on the other,
hand found in green vegetables and eggs is poorly absorbed. At most 10 percent,
generally less. Iron salts added
to infant formulas and cereals are the
most poorly absorbed of all at 2 to 5 percent. But they're added is
such large amounts that they offset poor
absorption rates. Well, there is something new
about complementary feeding which I'm really excited
to talk about that today. And that is the early
introduction of allergenic complementary
foods. Historically, we have not
recommended allergenic foods be introduced to the human
diet until the second to third year of life. Allergenic foods, which are
nutrient-rich, include peanuts. Eggs. Milk. Fish. And wheat. New evidence does not support
delaying the introduction of allergenic foods beyond
6 to 11 months of age.
In fact, the evidence
is strongest for introducing peanuts
between 4 and 11 months of age in high-risk infants. High-risk infants are those
that have severe eczema or an egg allergy at the time
that peanuts are introduced. Until recently what
pediatrician, dietician or family member would
put a kid on peanuts who has eczema and
an egg allergy? Well, they did this in the study which I'll show you
on the next slide. And it reduced peanut allergy at
six years of age by 80 percent. An amazing study published
in the "New England Journal of Medicine" in 2015, also
known as the LEAP trial. And they looked at prevalence of
peanut allergy at age six years in a group of 600
randomized infants. The no peanut group
received no peanuts until they were five
years of age. The peanut group
started peanuts, 2 grams three times a week,
between 4 and 11 months. And continued this
through five years of age. And you can see a
dramatic, dramatic decline in peanut allergy
in the peanut group. There's very few dietary studies that ever showed this much
significant difference. So very informative study. There are some complementary
foods, on the other hand, that should not be introduced.
These include 100
percent fruit juices, not before 12 months of age. And then limited to four
ounces per day thereafter. Because these displace
nutrient-rich foods such as whole milk. You should never introduce
sugar-sweetened beverages before two years. And very limited thereafter
because they are associated with weight gain and
obesity later in life. Cow's milk, particularly
whole cow's milk should not be introduced before 12 months. Because of its excess protein,
calcium and phosphorus. And there's no need for
flavored cows milk at any time in the first year of life
because of their added sugar. First two years of life
because of their added sugar. Plant-based milks should
generally be avoided. With perhaps the
exception of soy milk for those desiring a
vegan diet or concerned about cow milk intolerance.
Well, what do we know about
the process of infant feeding? We really don't know very much. It has been demonstrated
though that repeated exposure of a fruit or vegetable
every day for eight to ten days increases
the acceptability between the ages 4 to 24 months. Another thing we
recently learned. Sequential introduction
of foods, whether it's green vegetables
before yellow vegetables. Vegetables before meat
or fruits, et cetera. Is not supported by any
evidence whatsoever. Sequencing doesn't
make any difference. Infants with infrequent intakes
of fruits and vegetables, we've already heard about today. But less than one per day
at age 11 months are likely to continue this
pattern at age six years. Well, you've all heard
about responsive feeding. You provide, your child decides. And that's recognizing
a child's hunger and satiety cues can
support feeding practices that lead to healthy growth. And this includes all
feedings beginning at birth through two years of age.
Including breastfeeding
and formula feeding. We also know that some caregiver
feeding practices are associated with children's weight. And these including
restricting food or pressuring a child to eat. And these are generally
associated with a healthy weight. And generally an
unhealthy weight gain. Evidence suggests
introducing a variety of foods across all food groups, routine
meal times promotes good dietary habits later in life. I summarize my point by reading
you the current recommendations for complementary feeding by the American Academy
of Pediatricians. Number one, introduce
complementary foods at about six months. Two, introduce a variety of nutrient-dense
complementary foods. Especially iron-rich foods. Do not introduce cow's milk or 100 percent fruit
juices before 12 months.
Avoid foods and beverages
with added sugar and salt. Avoid plant-based
milks in general. Introduce allergenic
complementary foods sooner rather than later. Again, this is the big change. No need to delay introduction
beyond the age of six months. And there's even an exception
for introducing peanuts between four and six months
of age for the infants with eczema and egg allergy. And, finally, we need to encourage a lot more
high-quality research on the timing of
introduction, types and amounts of complementary foods. I mean, just look what one
well-controlled randomized trial with peanuts did. It changed decades
of recommendations which were all based
on expert opinion. So in summary for the
group, opportunities to improve nutrition in the
thousand day window include, of course, promoting
breastfeeding.
Empowering parents
and care providers with understanding
and best practices. Promoting the 2020
dietary guidelines when we finally get them. And giving everybody access to
high-quality care, medical care. Thank you. [ Applause ] >> All right, so
we'll take questions. If you have a question, please
come up to the, in the room. Come up to the microphone. And, Susan, do we have
any questions online? >> First, I want to remind our
online audiences they can send their questions to
grandrounds@cdc.gov. We'll get in as many as we can. But everyone will
receive a response. Our first question from Meagan. Should routine vitamin and mineral supplementation
during pregnancy be recommended at the population level as
a universal recommendation? Or just on an individual basis? >> Thank you for the question. So there's some discrepancies
in terms of current recommendations. With some societies
recommending supplemental, like prenatal vitamins
for all women. And some suggesting that not
all women may necessarily need a supplement. In the United States
there is such a wide range of baseline health, so to
speak, going into pregnancy that women have adequate stores.
Whether it's related to
certain vitamins or nutrients, they may not necessarily
need the additional intake. But we currently don't
have the recommendation or the capability just to
screen all pregnant women that are either beginning a
pregnancy or prior to pregnancy for nutritional deficiencies. And because the intake of a single prenatal vitamin
is relatively inexpensive and without side effects.
It is one of the more
common recommendations that as providers we give to our
patients for women preparing for and during a pregnancy. >> Question here. >> Hi, thank you all
for your presentations. Very interesting. My question's for Dr.
Greer specifically. I'm curious as to why
plant-based milks are never, or recommended against. Is it because they
take the place of a more nutrient-dense food? Or just generally why? Thanks. >> Yeah. They're not, you know,
the, I guess I just speak to. You know, there are
something like none nutrients which are found in human milk. Mainly potassium and things
like, found in cow's milk, that are recommended by the
USDA and dietary guidelines. So that's basically why.
Most of the milks don't
contain the same nutrients to the same degree. A lot of them are fortified. But we don't have a lot
of experience with things like almond milk, for instance. And there are a bunch of others. But soy milk, we have a
lot of experience with. That's generally why
they recommended it if that be the alternative. >> Quick follow-up question. Just in your opinion, do you
think an additional testing with new milk products that
would be found to be of more, you know, nutritional
composition? Or is it pretty standard that they'll never
kind of reach the same? >> I don't know the answer
to that question, but.
>> Makes sense. Thank you. >> Any questions online? >> I also want to comment that we had four
additional questions, both through the box and, as
well as online about the issue of plant-based proteins. So I think it's important that we let those people
know, we did get those. But it got asked in the room. And this one is to our
grand rounds e-mail box. In cases where breastfeeding
may not be an option. Such as for the LGBTQ community
and other adoptive parents. Are there supplements besides
formula to mimic the benefits of breastfeeding in order
to ensure maximum nutrition in the first two years of life? >> That's called infant formula. There's no and ifs or buts. Infant formula is
a complete food. It has everything an
infant needs to grow on.
>> Other opportunities might
be breastfeeding banks. Where, sorry, other opportunities might be
breastfeeding banks as well. >> Again, from the
grand rounds e-mail box. Where do you stand on choline
supplementation for pregnancy? >> I don't have an opinion on choline supplementation
for pregnancy. >> I can keep going. That's fine. Again, from the e-mail box. >> Get information online too.
>> Okay. If we have
adequate intake values of most micronutrients, iron
and zinc are exceptions. For children younger
than two years of age, how the dietary guidelines for this age group are
going to be supported? If we use adequate intake,
the percent of children with inadequate diets is going to be much larger
than the reality. And this is going
to push for the use of micronutrient supplements
probably without a need. Do you have an opinion on that? >> My opinion is that this
question illustrates the enormous urgency
on investing more on improving our assessments of
infant nutrient requirements. Because I agree they are not
very reliable, most of them. They are dated, many,
many of them. And it is very difficult
to issue dietary guidelines or standards for food
products targeting infants if we don't have reasonable
estimates for the kids.
>> Hi, thank you so much
for your presentations. I think some of you
touched on research gaps. And I'd be curious to hear from
each of you areas of research that you see as being
critical over the next, let's call it the next
thousand days for, you know, greater attention
and investment? And then maybe a
second question. We talked a lot about
what's needed in the first thousand days. But can you comment a
little bit about sort of the long-term
implications of what happens in the first thousand days? Thank you. >> So I want to comment that within the World
Health Organization, one of the divisions that has
become the strongest champion for the first 1,000 days
is the noncommunicable diseases division. Because they're very persuaded
by all the emerging evidence that the metabolic [inaudible]
regulations that occur with regards to sugar metabolism
and lipid metabolism and so on. Really get established, a blueprint for those gets
established during the first 1,000 days. So I would say that in
terms of basic research, the whole epigenetic question as to how those poor
dietary practices end up interacting with a genome.
And transfer from one
generation to the next to determine metabolic
risk 30, 40 years upstream. I think to me that's a very, should be a very
high priority area. >> And since we've already
scored points with peanuts, think about the value
of fish and eggs. And use some of the same
randomized control trials for introducing fish and eggs. I mean, fish is hardly
introduced in the U.S. diet as a complementary food. I know there's some
food manufacturers that are working on this. But, gee, that really
nutrient-dense foods, both of them. And yet kids commonly have
allergies to both eggs and fish. >> So to answer your first
question about research gaps. I think the alarming
statistic that over, or at least 50 percent of women in the United States exceed
their weight gain goals, to me really targets
the opportunity to help women meet those
goals during pregnancy. And it's also impressive that, even though the health behavior
interventions to date show that there's some benefit to the
interventions during pregnancy.
In many of the studies there's
still a large percentage of women that continue to
exceed the weight gain goals. So I think we need to
find different avenues to reach patients and
providers on different types of health behavior
interventions. Such as diet and exercise. And to answer your
second question about beyond the thousand days. Pregnancy is a window of
opportunity to talk to women about their health
and health behaviors. And many women are motivated
to have a healthy pregnancy. And the health behaviors
that are established in the first pregnancy
affect their health in a future pregnancy. And in their later life. >> And I was going to say some of the same stuff
that Michelle said. But I'll just add, there's
also surveillance gaps. So I know you asked
about research. But I think in understanding
the deficiencies and nutritional status of young
children will be critical. And that will also
help drive some of the research needs and stuff. Is how do we improve
deficiencies? Or how do we target programs? Same also with pregnancy
as well.
There's, we just
have a lot of gaps. And how do we improve
nutritional status. >> Question online. >> Yes. From Regina. While the benefits of
breastfeeding are clear. It's important to stress that
a fed baby is more important than an exclusively
breastfed baby. How do we help support or not
stigmatize and shame women who might not be able to exclusively breastfeed
successfully? >> So, you know, at
the end of the day, I think it is a woman's choice. The one that has
to be respected. And no matter what her choice
is, it should be supported. The work that I do and other
colleagues of mine do is to try to help establish a more
level playing field. Where the vast majority
of women who are choosing to breastfeed can breastfeed
as long as they want.
And this includes providing them with breastfeeding
counseling and support. Including lactation management
support during the first hours, days and weeks after birth. Where many, many, many of the human lactation problems
happen and can be resolved. And it's especially important
to offer these services to first-time mothers. And also to women who are
socioeconomically vulnerable. And in their groups, they
are less likely to have that support for breastfeeding. >> Phoebe. >> And I just might add to that. Any breast milk is
better than none. If it's two weeks. Three weeks. Four weeks. Five weeks. Six weeks. That's great. And you shouldn't be
stigmatized if you have to introduce formula
at some point. >> All right. Please join me in giving a
thank you to the speakers for an excellent presentation. [ Applause ] And please join us next month
for public health grand rounds..