MAN: WELCOME
TO THE SECOND VIDEO IN A 4-PART SERIES
ON FAITH COMMUNITIES, VETERANS, AND MENTAL
HEALTH ISSUES. IN THIS VIDEO,
WE TURN OUR ATTENTION TO THE TOPIC OF TRAUMA AND SPECIFICALLY TO
WHAT IS OFTEN REFERRED TO AS POSTTRAUMATIC STRESS
DISORDER, OR PTSD. FOR OBVIOUS REASONS,
PTSD HAS BEEN UNDERSTOOD AS THE SIGNATURE PSYCHOLOGICAL
WOUND AMONG COMBAT VETERANS. HOWEVER, AS WE MENTIONED
IN THE FIRST VIDEO, MOST VETERANS DO NOT HAVE DIAGNOSABLE
MENTAL HEALTH PROBLEMS. SIMILARLY, HAVING
PARTICIPATED IN COMBAT DOES NOT NECESSITATE THAT ONE
WILL LATER SUFFER FROM PTSD. A VARIETY OF FACTORS
CAN DETERMINE THIS. ADDITIONALLY, MANY THINGS
BESIDES COMBAT CAN LEAD TO PTSD, MAKING EMOTIONAL PAIN
IN THE WAKE OF TRAUMA AN EXPERIENCE THAT FAR
TRANSCENDS JUST THE EXPERIENCE OF THOSE
WHO HAVE SERVED IN THE MILITARY. AS YOU WATCH THIS VIDEO,
WE INVITE YOU TO THINK ABOUT WAYS THAT YOUR COMMUNITY CAN CARE FOR THOSE WHO HAVE
EXPERIENCED TRAUMA– VETERANS OR OTHERWISE– AS WELL AS HOW PROVIDING
THIS KIND OF CARE MIGHT APPLY TO OTHER SORTS
OF EMOTIONAL, SOCIAL, AND PSYCHOLOGICAL CHALLENGES.
HELLO. I'M FATHER
BILL CANTRELL. IN THIS SECOND VIDEO, WE WILL
HEAR FROM A PSYCHIATRIST, A PASTOR, IMAM, AND RABBI, AS WELL AS FROM VETERANS
WHO HAVE HAD SOME DIFFICULTY IN REINTEGRATING
INTO THEIR FAITH COMMUNITIES AFTER HAVING TRAUMATIC
EXPERIENCES. WE WILL BEGIN SPEAKING ABOUT
THE ROLE OF FAITH COMMUNITIES AND SUPPORTING THOSE WHO HAVE
EXPERIENCED TRAUMA. THE INTENSITY OF SUPPORT
THAT TRAUMA DEMANDS CAN OFTEN EXCEED THE ABILITIES
AND AVAILABILITY OF CLERGY. HOW CAN YOU, AS A FAITHFUL
MEMBER OF YOUR COMMUNITY, SUPPORT THIS EFFORT? IN A MOMENT, YOU WILL HEAR
FROM MICHAEL YANDELL. MICHAEL FACED SERIOUS CHALLENGES WHEN HE DETACHED
FROM MILITARY SERVICE AND HE FOUND RETURNING
TO HIS FAITH COMMUNITY TO BE MUCH MORE DIFFICULT
THAN HE EVER ANTICIPATED. YANDELL: BETWEEN MY RETURN
FROM IRAQ IN 2004 AND MY SEPARATION
FROM THE ARMY IN 2006, UH, I BECAME A VERY
UNSTABLE INDIVIDUAL. I BECAME A VERY ANXIOUS PERSON, A VERY, UH… MANIC PERSON,
AN ARGUMENTATIVE PERSON. AND THEN I WOULD BECOME
SILENT AND… DEPRESSED, AND… THE COMMUNITY DIDN'T REALLY KNOW
HOW TO DEAL WITH THAT. AND I DON'T HOLD THAT
AGAINST THEM. I WAS EVENTUALLY ASKED
NOT TO COME BACK FOR A WHILE.
UM… BECAUSE I WAS UNSTABLE. RETURNING FROM IRAQ,
DRINKING TOO MUCH, STRUGGLING WITH UNDIAGNOSED
MENTAL ILLNESS, AND THEN ATTEMPTING TO FIND
THE RIGHT… UH, COMBINATION OF
MEDICATE–MEDICATIONS TO TREAT THAT MENTAL ILLNESS
ONCE DIAGNOSED– HOW CAN ONE BE QUALIFIED TO SORT OF MEET THE NEEDS
OF SUCH AN INDIVIDUAL? THERE'S A–THERE'S
A LEGITIMATE QUESTION THAT I THINK MAKES CLERGY
HESITATE TO TALK TO VETERANS, ESPECIALLY VETERANS THEY KNOW
HAVE EXPERIENCED, UM, SOME DISTURBING COMBAT, AND IT'S A QUESTION OF,
"I HAVE NOTHING IN MY OWN LIFE "THAT MATCHES
THIS PERSON'S EXPERIENCE.
"HOW CAN I TALK TO THEM
ABOUT WAR? I'VE NOT EXPERIENCED IT." AND TO THAT QUESTION,
I JUST… HAVE COME TO DISCOVER
THAT TRAUMA CHANGES ANY SITUATION, AND IT CHANGES ANY RELATIONSHIP, AND THERE'S NO CLERGYPERSON
ON THE PLANET WHOSE EXPERIENCE MATCHES
THE TRAUMA OF THE PERSON… SHE'S SEEKING TO CARE FOR. A PERSON'S EXPERIENCE
IS HER OWN, AND THE QUALIFICATION
FOR BEING A GOOD… CARER FOR A SOUL ISN'T UNIFORMITY; IT'S… THE DESIRE TO LEARN SOMETHING ABOUT THAT PERSON. IT'S A DESIRE TO TRY TO SEE
THE WORLD THROUGH HER EYES AND TRY TO HELP HER RECKON
WITH HER OWN WORLD AND HER PLACE IN IT. I THINK WE NEED TO EDUCATE
OUR COMMUNITIES ABOUT WHAT THE LEGACY
OF A TRAUMA IS– BOTH THE PERSONAL TRAUMA
AND THE COMMUNAL TRAUMA. AND, UM, UH, AND THEN ALSO TO
UNDERSTAND WHAT CAN RESTORE THE RUG THAT WAS PULLED OUT
FROM UNDER THEIR FEET. WHAT CAN RESTORE SOME KIND OF
BALANCE, SOME KIND OF MEANING, AND SOME KIND OF CONNECTION? UH, BECAUSE THAT'S
WHAT TRAUMA INTERRUPTS IS THE–THE NORMAL
NARRATIVE YOU HAVE THAT THINGS ARE GONNA BE OKAY– THAT IF I DO THIS,
THIS WILL HAPPEN.
IF I GET ON THE SUBWAY,
I'LL GET TO WORK. I THINK, ALSO, WE HAVE TO
RESPECT THE DIFFICULTY OF SURVIVORS OF TRAUMA
IN RETURNING TO THE STRUCTURES THAT THEY, UH–
THE RELIGIOUS INSTITUTIONS THAT THEY WERE PART OF. IT–IT'S NOT JUST ANGER AT GOD OR ANGER AT THE–
THE, UH, TRADITION. IT'S, UM–IT'S A REAL–
THEY'VE REALLY BEEN THRUST OUT OF A SECURE NARRATIVE. ONE COUPLE IN ONE OF
MY GROUPS SAY THAT THEY– THEY WERE ORTHODOX JEWS,
AND NOW THEY'RE FOOD JEWS. THE WAY THEY OBSERVE IS BY HOSTING HUGE MEALS
ON THE HOLIDAYS, AND THEY DON'T STEP FOOT
IN THE SYNAGOGUE SINCE THEIR SON DIED. AND THAT'S, UM–
THAT'S UNDERSTANDABLE.
I THINK THE ONLY WAY
IT WILL CHANGE IS WHEN THE COMMUNITY
AND THE LITURGY AND–AND THE SERMONS ALL ADDRESS THE NEEDS OF BEREAVED,
UH, PEOPLE, IN–IN GROUPS, IN WORKSHOPS, WHATEVER,
AND SO THEIR NARRATIVE BECOMES A PART OF
THE COMMUNITY'S NARRATIVE. AND I'M SURE THIS APPLIES
TO VETERANS, TOO– THAT–THAT, UM, THEIR NEED TO
BE–THEY NEED TO BE ACKNOWLEDGED FOR WHAT THEY'VE EXPERIENCED
AND–AND NOT JUST TOLERATED– RESPECTED FOR HAVING
A CERTAIN JOURNEY, UM, THAT OTHERS
MAY NOT KNOW VERY WELL.
UM, UH, THE KEY TO VISITING
THE SICK IN OUR TRADITION, OR HELPING PEOPLE
WHO ARE SUFFERING, IS SHARING THE VULNERABILITY– NOT–NOT THE DIAGNOSIS
AND NOT THE EXPERIENCE, BUT THE VULNERABILITY
THAT WE ALL HAVE, UH, THAT, UH, YOU KNOW, "THERE
BUT BY THE GRACE OF GOD GO I." ALSO, UM, UH,
IRONICALLY ENOUGH, UM, YOU SHOULDN'T TREAT THEM AS PEOPLE WHO HAVE
BEEN THROUGH TRAUMA. YOU SHOULD TREAT THEM
AS FELLOW HUMAN BEINGS WHO HAVE THE SAME NEEDS
THAT YOU DO OF, UH, FELLOWSHIP,
OF, UM, INSPIRATION, UH, AND OF, UH, SECURITY. ONE OF THE PARTICULAR, UH,
INSTANCES THAT COMES TO MIND OF TRAUMA IN RELATIONSHIP
TO A CONGREGATION, UH, OCCURRED A NUMBER OF YEARS
AGO WITH A FAMILY WHO, THROUGH A HORRIFIC
SET OF CIRCUMSTANCES, LOST THEIR DAUGHTER. THAT FAMILY CONTINUES
TO TELL THE STORY OF THE LOSS OF THEIR DAUGHTER AND HAS EVEN TAKEN THE TIME
TO DOCUMENT, IN A SMALL, PRIVATELY RELEASED,
UH, MONOGRAPH, UH, THE STORY OF TRAUMA
AND HEALING THROUGH THE BODY OF CHRIST.
AND IN SOME WAYS,
WE'RE REAPING THE FRUIT OF THAT TERRIBLE THING
IN THAT, UM, SHE CAME TO PRESENT–SHE AND HER
HUSBAND BOTH CAME AND PRESENTED HER BOOK, AND, UM, SHE–
SHE SPOKE ABOUT GRIEF AND STAGES OF GRIEF AND HOW
HARD IT WAS ON THE MARRIAGE AND HOW IT WAS
FOR THE OTHER SIBLINGS, AND SHE DOCUMENTED HER STORY
IN A WAY, UM, THAT IS DIRECTLY, NOW,
HELPING A FAMILY, UH, WHOSE SON WAS KILLED
IN A CAR ACCIDENT LAST JUNE.
SO SHE IS–SHE AND HER HUSBAND
MEET PRIVATELY WITH THIS COUPLE WHO HAS LOST A 25-YEAR-OLD SON, SO THE SUFFERERS BECOME
THE EXPERTS WHERE THERE IS MATURITY
AND GROWTH. WHEN YOU LISTENED TO IRAQ
VETERAN MICHAEL YANDELL'S STORY OF REJECTION BY
HIS FAITH COMMUNITY, WHAT WERE YOU THINKING? HOW MIGHT YOU TALK WITH SOMEONE
ABOUT A TRAUMATIC EXPERIENCE EVEN IF YOU FIND IT DIFFICULT
TO RELATE? PASTOR POOLE
AND MARGARET FROTHINGHAM DESCRIBED A FAMILY
WHO EXPERIENCED TRAUMA FROM THE LOSS OF THEIR DAUGHTER.
THIS HORRIFIC EVENT
TESTED THEM IN MANY WAYS AND HAS NOW EVOLVED INTO THE OFFERING
OF THEIR OWN EXPERIENCE IN THE SERVICE OF OTHERS WHO
GRIEVE THE DEATH OF A CHILD. THIS HARD-TO-IMAGINE TRAUMA
AND SENSE OF LOSS HAS GIVEN THEM AN UNDERSTANDING FROM THEIR OWN PAINFUL
EXPERIENCE, WHICH HAS PROVEN A GREAT COMFORT
AND ENCOURAGEMENT TO OTHERS. HOW MIGHT THIS
INFORM YOUR COMMUNITY ABOUT ITS INTERNAL RESOURCES
FOR THOSE WHO ENTER YOUR DOORS LOOKING FOR A WELCOMING
SPIRITUAL HOME? NOW WE'RE GOING TO HEAR
FROM MATT AND CALLIE BARR. MATT SERVED MULTIPLE TOURS
WITH THE MARINE CORPS IN IRAQ. WHEN MATT AND CALLIE TRIED TO
RECONNECT TO A FAITH COMMUNITY UPON HIS RETURN FROM DEPLOYMENT,
THEY RAN INTO SOME CHALLENGES, AND THE UNADDRESSED LOSS THAT
HE EXPERIENCED DURING COMBAT CONTINUED TO LINGER. MATT: ALL THIS DEATH– YOU KNOW, WE LOST 20-SOME GUYS
IN MY FIRST DEPLOYMENT, AND, UM, YOU DON'T REALLY GET
TIME TO THINK ABOUT THAT. WE NEVER WENT TO A FUNERAL.
WE NEVER HAD CLOSURE.
WE NEVER SAW THEM BURIED AT HOME
WITH THEIR FAMILIES, YOU KNOW, AND SO, UH–SO
WE DIDN'T HAVE TIME, AND IT WASN'T–IT WASN'T LIKE
THEY WERE GONE. YOU KNOW– CALLIE: I DON'T THINK YOU EVER
REALLY HAD TIME TO– WELL, YOU DON'T HAVE
TIME TO GRIEVE, AND PART OF THAT IS BECAUSE
YOU'RE IN A COMBAT ZONE. MATT: YEAH.
CALLIE: THAT'S HOW YOU SURVIVE. YOU NEED TO GO ON
TO THE NEXT THING. YOU NEED TO FINISH YOUR MISSION. MATT: SO–SO TO GO FROM, UM… JUST NONSTOP TRAINING, UH,
GOING FROM THE DEPLOYMENT, WE WENT RIGHT
INTO TRAINING AGAIN AND ON TO OUR NEXT DEPLOYMENT,
AND WE DIDN'T REALLY HAVE TIME TO PROCESS ALL THAT HAPPENED
ON OUR FIRST DEPLOYMENT. UH, I GOT A JOB OF, UH, PERSONAL SECURITY
FOR MY COMMANDING OFFICER, AND, UH, UH, SO DURING
DEPLOYMENT, HE WAS KILLED. UH, YOU KNOW, I FAILED, WHICH, YOU KNOW, AS MARINES,
YOU DON'T DO. WE DON'T FAIL,
SO I'VE HAD PEOPLE TELL ME THERE'S NOTHING I COULD HAVE
DONE, AND THERE REALLY WASN'T.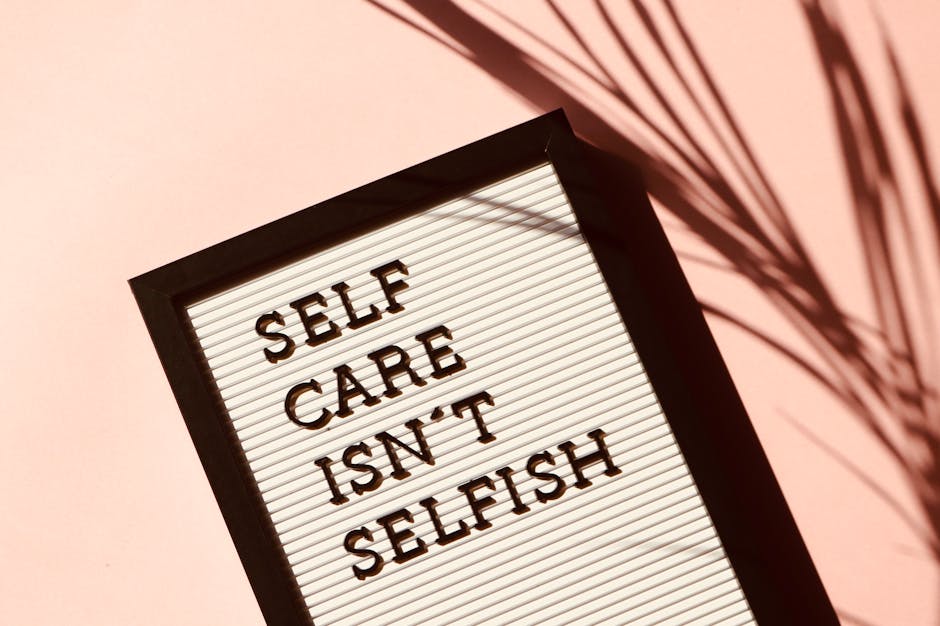 IT WAS IN THE MIDDLE
OF THE NIGHT, AND IT WAS PITCH-BLACK,
AND WE STEPPED ON AN IED, AND HE WAS–HE TOOK THE BLAST,
BASICALLY, AND I WAS JUST, YOU KNOW,
KNOCKED OUT, AND, UH… FINE. I WAS FINE. YOU KNOW, PHYSICALLY THERE
WAS NOTHING WRONG WITH ME. UM, SO I HATED GOD. I KNEW HE WAS THERE,
BUT I HATED HIM. CALLIE: AND THEN I THINK
YOU QUESTIONED, TOO, I MEAN, "WHY AM I STILL HERE?" MATT: YEAH. CALLIE: RIGHT? "WHY,
IF I'M BELIEVING IN GOD, WHY IS HE SAVING ME BUT HE
DIDN'T SAVE THIS–" LIKE, YOUR COMMANDING OFFICER. MATT: A GREAT MAN. CALLIE: "THIS GREAT MAN
WHO WAS AN INSPIRING LEADER AND HAD CHILDREN?"
WHEN WE DIDN'T HAVE CHILDREN. AND SO YOU'RE–YOU'RE
QUESTIONING, WHAT IS MY VALUE? AND DOES GOD REALLY KNOW
WHAT HE'S DOING? MATT: YEAH. SINCE THEN, WE'VE BEEN
TRYING TO FIND AND, UM, WE'VE BEEN TO A LOT
OF DIFFERENT CHURCHES, A LOT OF DIFFERENT PLACES
AND, YOU KNOW, UM, THE ONLY PLACE, REALLY,
THAT I'VE FOUND THAT I COULD SHARE MY STORY
WAS AT THE TBI CLINIC.
WE HAD WAR GROUPS WHERE WE
BROUGHT IN, UM, YOU KNOW, OTHER WARRIORS THAT HAD
THE SAME EXPERIENCES. UH, THEY DID BRING
A CHAPLAIN IN THERE, UM, JUST TO SEE HOW, KIND OF,
WE'D GET A FEEL FOR, AND, UH, EVERYBODY REALLY
APPRECIATED HIS INPUT AND HIS INSIGHT AND, YOU KNOW,
UM, HIS UNDERSTANDING, AND, YOU KNOW, I THINK
FOR A CHAPLAIN, A PASTOR, YOU KNOW, CLERGYMEN, YOU KNOW–
THEY'RE THE EXPERTS. THEY'RE THE EXPERTS–
THEY'RE SUPPOSED TO BE THE EXPERTS ON GOD, YOU KNOW? THAT'S WHAT I THINK OF
WHEN I THINK OF THEM.
SO WHEN I GO TO THEM AND–
TO SHARE MY STORY, I–I FEEL LIKE I'M SHARING,
LIKE, WITH, UH, AN AMBASSADOR TO GOD, I WOULD SAY,
YOU KNOW? SO, YOU KNOW, I EXPECT THEM
TO, I GUESS, HAVE… YOU KNOW…
CALLIE: INSIGHT? MATT: YEAH. INSIGHT TO,
YOU KNOW, THE MAN HIMSELF
UPSTAIRS, I GUESS. I DON'T KNOW. LIKE– YOU KNOW, I DON'T EXPECT TO BE,
LIKE, BLESSED AND, "OK, I FEEL CLEAN AND, YOU KNOW,
ALL MY SINS ARE FORGIVEN," BUT I FEEL LIKE, "OK,
I'M AT A GOOD PLACE," YOU KNOW.
THE WEIGHT IS LIFTED OFF
A LITTLE BIT. THE BIGGEST THING THAT
I KNOW A LOT OF THESE GUYS THAT GO TO WAR STRUGGLE WITH
IS, YOU KNOW, "WILL GOD SAVE ME?
BECAUSE I'VE KILLED PEOPLE." LIKE, YOU KNOW, "I COMMITTED
THESE GREAT SINS, SO AM I GONNA BE SAVED?"
YOU KNOW. AND SO THEY WANT TO STAY
AWAY FROM CHURCHES BECAUSE, YOU KNOW, I DON'T KNOW
THAT THERE IS A CHAPLAIN OR THERE IS SOMEBODY
THAT COULD SAY, "YES, YOU CAN BE SAVED
BECAUSE GOD WILL SAVE YOU," YOU KNOW, "BECAUSE YOU– EVEN THOUGH YOU DID
THIS GREAT, UH, SIN." UM…
MAN: IN THE VIETNAM ERA,
UNFORTUNATELY, IN 1968, A NEW EDITION OF PSYCHIATRY'S
DIAGNOSTIC GUIDEBOOK WAS PUBLISHED–THE DSM, AND IT DIDN'T INCLUDE ANY
TRAUMA-RELATED DIAGNOSIS IN IT. IT WAS REALLY BAD TIMING
BECAUSE IT WAS RIGHT THEN THAT THE TET OFFENSIVE
WAS HAPPENING AND–AND AMERICAN
SERVICEMEMBERS WERE BEGINNING TO RETURN
IN LARGE NUMBERS FROM VIETNAM IN WHAT WAS AN INCREASINGLY
CHAOTIC WAR SITUATION. UH, AS IT HAPPENED, A MINORITY
OF THOSE RETURNING VETERANS, UH, BEGAN TO ORGANIZE IN WAYS
THAT WERE ACTUALLY OPPOSED TO THE VIETNAM WAR IN A GROUP CALLED VIETNAM
VETERANS AGAINST THE WAR.
THEY BEGAN TO ALLY
WITH SYMPATHETIC CLINICIANS WHO ALSO WERE OPPOSED
TO THE WAR, AND THEY BEGAN TO PARTICIPATE
IN WHAT THEY CALLED RAP GROUPS IN THE NEW YORK OFFICES OF VIETNAM VETERANS
AGAINST THE WAR, AND THERE WAS A SET OF
CLINICIANS NAMED CHAIM SHATAN AND ROBERT JAY LIFTON
WHO BEGAN TO MEET WITH THESE YOUNG
RETURNING VETERANS. A NUMBER OF WRITINGS
EMERGED FROM THAT, INCLUDING A POWERFUL
AND IMPORTANT OP-ED IN THE "NEW YORK TIMES"
BY DR. SHATAN ON MAY 6, 1972. IT WAS TITLED
"POST-VIETNAM SYNDROME." IT WAS AN OP-ED. IT WASN'T
A CLINICAL JOURNAL ARTICLE. BUT, UH, SHATAN DESCRIBED
A COUPLE OF VETERANS WHO EXPERIENCED WHAT WE WOULD
NOW DESCRIBE AS PTSD.
THEY WERE–THEY WERE
SUSPICIOUS OF OTHERS. THEY WERE, YOU KNOW,
ALWAYS LOOKING AROUND, CHECKING SURROUNDINGS. AND HE SAID,
"WE MIGHT LABEL THIS "SOMETHING CALLED
POST-VIETNAM SYNDROME, AND HERE'S THE DIFFERENT SIGNS
OF POST-VIETNAM SYNDROME," AND WHAT SHATAN WROTE ABOUT
WAS THINGS LIKE, UM, FEELINGS OF ALIENATION, CONTINUED DOUBT ABOUT
ABILITY TO LOVE OTHERS, FEELINGS OF VICTIMIZATION, AND FEELINGS OF GUILT AND SHAME. SHATAN SAID IN THIS OP-ED,
UH, SOMETIMES VETERANS WILL ASK, "CAN WE ATONE?
HOW DO WE TURN OFF THE GUILT?" THESE ARE PROFOUNDLY
MORAL QUESTIONS. NOW, THIS GOT A LOT
OF ATTENTION, AND PEOPLE BEGAN TO PAY
ATTENTION TO SHATAN AND–AND TO OTHERS,
AND THEY BEGAN TO SAY, "YOU KNOW, WE ACTUALLY
NEED SOMETHING "WITHIN PSYCHIATRY'S
DIAGNOSTIC GUIDEBOOK THAT REFLECTS THIS EXPERIENCE." SO THEY BEGAN TO TALK
TO THE PEOPLE WHO WERE IN CHARGE
OF THAT PROCESS, AND THE PROCESS TOOK
ALMOST 10 YEARS, AND WHAT EVENTUALLY CAME OUT,
IN 1980, WAS THE DIAGNOSIS OF PTSD, OR POSTTRAUMATIC
STRESS DISORDER.
NOW, IT'S UNFORTUNATE,
IN THAT CONTEXT, THAT WHEN PTSD CAME OUT
AS A DIAGNOSIS, IT–IT HAD LANGUAGE
THAT MOSTLY DESCRIBED PTSD AS A FEAR-BASED DISORDER, BUT WHAT'S INCREASINGLY BEING
RECOGNIZED IN OUR TIME IS THAT PTSD, THESE KINDS
OF RESPONSES, AREN'T ALWAYS MEDIATED
ONLY BY FEAR, ALTHOUGH THAT MIGHT
BE PART OF IT, BUT ARE ALSO MEDIATED
BY–BY OTHER KINDS OF EMOTIONS– BY ANGER, BY SADNESS, AND ESPECIALLY BY GUILT AND SHAME ABOUT THINGS THAT WERE DONE OR SEEN IN WAR THAT ARE HARD TO KNOW WHAT TO DEAL WITH
AS–ONCE RETURNING FROM WAR. "WHO HAVE I BECOME, HAVING DONE
CERTAIN THINGS IN COMBAT "OR HAVING PARTICIPATED
IN CERTAIN THINGS OR HAVING SEEN OTHER PEOPLE
DO CERTAIN KINDS OF THINGS?" AND THAT–THAT–THE TERM
FOR THAT IS INCREASINGLY "MORAL INJURY,"
BUT IT'S IMPORTANT THAT MORAL INJURY IS
NOT A NEW DISCOVERY.
IT'S A REDISCOVERY OF
A VERY OLD REALIZATION THAT REALLY IS WITH US FROM THE VERY EARLIEST
DESCRIPTIONS OF COMBAT TRAUMA. DR. WARREN KINGHORN SPEAKS
OF THE AFTERMATH OF THE VIETNAM WAR AND HOW MANY VETERANS ALLIED
WITH SYMPATHETIC CLINICIANS IN WHAT WERE CALLED RAP GROUPS. ONE OUTCOME WAS AN ARTICLE
ABOUT POST-VIETNAM SYNDROME. THE SIGNS AND SYMPTOMS
NOTED IN THE ARTICLE WERE FEELINGS OF ALIENATION, CONTINUED DOUBT ABOUT
THE ABILITY TO LOVE OTHERS, AND FEELINGS OF VICTIMIZATION,
GUILT, AND SHAME.
CAN YOU THINK OF WAYS IN WHICH
A FAITH COMMUNITY MIGHT BE SUITED TO RESPOND
TO THESE SYMPTOMS? YOU ALSO HEARD
FROM MATT AND CALLIE. MATT LOST
HIS COMMANDING OFFICER, WHO HE WAS ASSIGNED TO PROTECT. HE FELT RESPONSIBLE AND LIVES WITH THE BELIEF
THAT HE FAILED. WHAT WAYS MIGHT YOU
OFFER SUPPORT, AND WHAT MIGHT YOU WANT TO AVOID
IN OFFERING SUPPORT TO SOMEONE IN THESE
CIRCUMSTANCES? FAITH COMMUNITIES ARE IDEALLY
POSITIONED TO RESPOND AND MAKE MEANINGFUL
CONTRIBUTIONS TO THE HEALING
AND RECOVERY OF VETERANS CARRYING THE WOUNDS
OF MORAL INJURY. HOW MUCH ROOM DOES YOUR
COMMUNITY HAVE TO ALLOW THE WEIGHT OF
THIS BURDEN TO BE SHARED? DO YOU HAVE RESOURCES
TO PROVIDE VETERANS WITH SPIRITUAL CARE AND SUPPORT? IF SO, IN WHAT WAYS
CAN YOUR COMMUNITY MAKE SURE THESE RESOURCES
ARE AVAILABLE? THE PRESENCE OF A CARING
FAITH COMMUNITY CAN BE POWERFUL FOR SOMEONE
WHO HAS EXPERIENCED TRAUMA. YET IT CAN BE HARD KNOWING EXACTLY THE RIGHT
WAY TO RESPOND. WE INVITE YOU TO THINK
ABOUT THE FOLLOWING QUESTIONS TO DISCERN DIFFERENT
POSSIBILITIES WITHIN AND OUTSIDE
YOUR COMMUNITY FOR PROVIDING CARE
TO THOSE IN NEED.
CONSIDER AS A COMMUNITY, HOW DO WE OFFER HOPE TO PERSONS
WHO HAVE EXPERIENCED TRAUMA? WHAT ARE SOME OF THE RESOURCES
INHERENT IN OUR PRACTICES, BELIEFS, AND PROGRAMMATIC
SERVICES? SECONDLY, CONSIDER,
ARE THERE ANY ASPECTS OF WHAT WE DO AS A COMMUNITY THAT MAY CAUSE PERSONS WITH
TRAUMA OR MENTAL HEALTH PROBLEMS TO FEEL ALIENATED? WHAT ARE THOSE THINGS? IS IT POSSIBLE TO DO THINGS
DIFFERENTLY IN ANY WAY? FINALLY, CONSIDER… WHAT LOCAL RESOURCES EXIST? WHO KNOWS ABOUT THESE RESOURCES? AND HOW CAN YOU CONNECT PEOPLE IN NEED TO MENTAL HEALTH SERVICES?.